Bowling team finishes 19th at State UIL
On Saturday, April 7, the Cinco Ranch Bowling team went to the state competition as the only school in the Katy ISD to do so and placed 19th.
"Overall the season went pretty well," Junior Justin Hartojo said. "We tied for second place in the district and we were the only guys bowling team from katy isd that qualified to state. In regular season we only lost to Katy, but in regionals we faced katy the first match and we beat them so that was a good way to get a 'revenge'."
UIL State was an opportunity for some of the first year players to learn about the game and a better opportunity for the team to make some memories and experience.
"State was very exciting and interesting," Hartojo said. "It definitely opened my eyes on where we need to be as a team next year. I think everyone in our bowling team bowled extremely well considering the lane conditions but the people that were at the finals were on a higher level than us. But next year we'll get better and we'll be back."
At state some of the older, more experienced bowlers were critical to their team, according to Hartojo.
"Pablo Prado carried the team because he consistently score over 200 games on all 3 games during state finals," Hartojo said.
To prepare for the next season the team will be practicing twice a week at Times Square.
"We practice twice a week in Times Square with Morton Ranch and other individual bowlers that qualified for state," Hartojo said.
About the Writer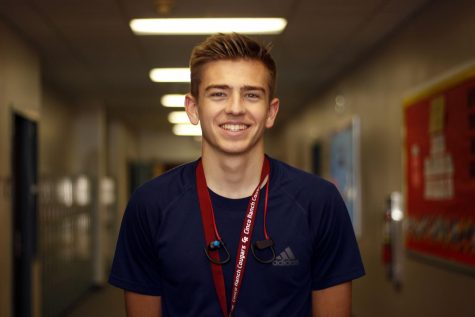 Caleb Tise, Staff Writer
Caleb is entering is second year on staff, he is very excited to see what he and the staff can accomplish.

Caleb has a more relaxing schedule year this...