Freshman finishes 4th at UIL State Cross Country Meet
Heidi Nielson wins District and Regional titles, caps season with 4th place finish in UIL State debut
Freshman Heidi Nielson followed her District championship by grabbing first place at the Cross Country Regional Meet in Huntsville, then went on to finish 4th in State at the UIL CC Championships at Settlers Park in Round Rock Nov. 4.
Neilson's time of 18:44.90 in the girls 5,000 meter run at Regionals paced the Cougars to a 3rd place team finish and helped punch their ticket to State. The Lady Cougars bested all other Region 3 teams at the State Meet and finished in 6th place at Round Rock. Nielson set a PR with her time at State cutting nearly 100 seconds off her Regional Meet clocking. Freshmen teammate Sophie Atkinson finished 27th overall at State while senior Megan Hopper finished 29th to pace the Lady Cougars.
About the Contributor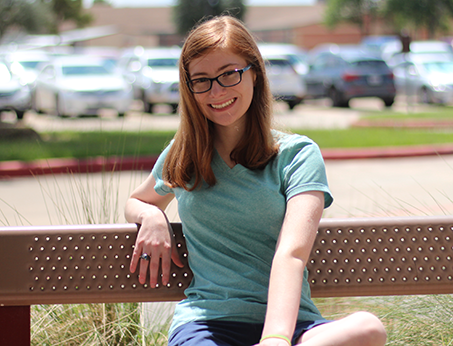 Brynne Herzfeld, Co-Editor-In-Chief
Brynne has almost run out of clever biography ideas. She has recycled a couple lines from her previous biographies.

When she's not slaving away over...