JV swim team celebrates season, championship
The JV girl's swim team emerged victorious at the district meet last Friday night at Katy High School, while the boy's team was the runner-up to Taylor High School.
"I couldn't be happier and more proud to be part of a great team," senior Mariam Shebl said. "When it came down to it they did their best with a victory for the girls and the boys coming in second."
The team finished the night with sophomore Ella Harrigal winning the girl's 200 individual medley and three relays placing first. Freshman Mia Calidonio, sophomore Erin Settle, sophomore Bella Kerbers, and freshman Kaylie Berkman won the girl's 200 freestyle relay; Harrigal, Settle, Kerbers, and Berkman won the girl's 400 freestyle relay; and sophomore Eric Martins, sophomore Santiago Garza, freshman Toby Aubone, and junior Gabe Dau won the boy's 400 freestyle relay. In addition, two of the six relays also medaled, and 14 swimmers besides Harrigal medaled.
For the girl's team, this is the fourth year in a row that they've won the district championship. The boy's team, while a bit discouraged, is satisfied with their performances and final standing.
"I always believed in them, girls and boys. After all they are my team even though I see them as part of me," Martins said. "During the season there were a lot of ups and downs, but Coach Neumann was always there to yell at us and make us swim faster and pull through whatever was dragging us down."
About the Writer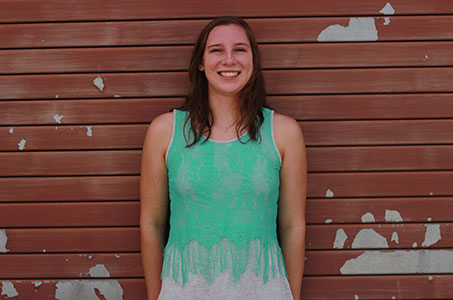 Madison Ratcliff, Staff Writer
Staff writer Madison Ratcliff has survived three years of high school and is finally ready for her senior year. In addition to writing for the County Line...