Cinco drops district opener
Despite an early district schedule match-up, the Tigers still pounce for another win in the rival series
Despite the Cougars' effort, district rival Katy defeated Cinco 45-7 on  Friday, Sept.16; however, Cinco's state rank rose by seven places and the team sits at second place in the district standings.
Back on the field, neither team scored until the second quarter, when Katy racked up three TDs to take a 21-0 lead shortly after Cinco safety Ben Mathiasmeier left the field with an ankle injury.
After halftime, featuring a combined performance with both schools' dance teams and bands, Katy scored two long touchdown runs. Cinco answered Katy's touchdown streak with a 5-yard run by quarterback Brant Kuithe, bringing the score to 35-7 Katy to end 3 quarters of play.
Katy opened the fourth quarter with a 62-yard TD pass  and closed out the scoring with a 23-yard field goal to finish with a 45-7 win and the early advantage in the district race..
The loss gives Cinco an overall record of 2-2, 0-1 in district play. Cinco's next game will be Friday, September 23 at 7 PM against Strake Jesuit at Clay Stadium.
About the Writer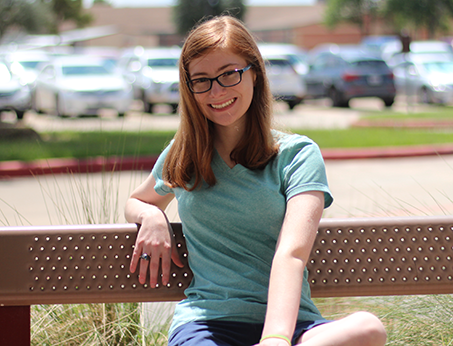 Brynne Herzfeld, Co-Editor-In-Chief
Brynne has almost run out of clever biography ideas. She has recycled a couple lines from her previous biographies.

When she's not slaving away over...