Varsity FB stays perfect with second district win
Strong QB play and dominating defense key game 5 victory
Ed Larsen, Student Publications Adviser
October 3, 2015
Senior QB Russell Morrison threw for 147 yards and rushed for 117 and two TDs to lead the Cougars to a 34-7 win over Morton Ranch in 19-6A district play Friday at Rhodes Stadium. Cinco took control early and led by 17 points at halftime, then cruised in the second half behind a dominating defense that forced five fumbles and four turnovers. The win keeps the varsity undefeated on the season including a 2-0 mark in district play after the district-opening win a week ago over Mayde Creek.
Next action for the Cougs is Thursday night with a 6:30 p.m. kickoff at Rhodes.
About the Contributor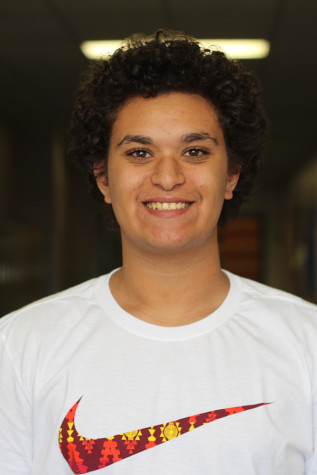 Abdalla Khalil, Design Editor
*read this in a Morgan Freeman voice*

Abdalla Khalil aka afro junior/huey/pharaoh/abdallalalalala/hotshot is a third year returning member of the County...