The Mass Exodus from Spotify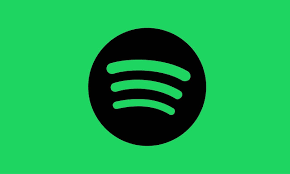 On Monday, January 24, Neil Young posted–and quickly deleted–a letter on his website calling on his managers and record label to remove his music from the streaming platform. 
"I want you to let Spotify know immediately TODAY that I want all my music off their platform." Young said. "They can have [Joe] Rogan or Young. Not both." 
Young requested that his entire catalog be removed from Spotify in response to the misinformation about COVID-19 and vaccines that is being spread by podcast host Joe Rogan. Young blames both Rogan and Spotify for the information that Rogan is spreading about the COVID-19 pandemic, asserting that Spotify is aiding the podcast's dissemination of baseless claims. 
"I am doing this because Spotify is spreading fake information about vaccines – potentially causing death to those who believe the disinformation spread by them." Young said. 
Spotify purchased exclusive licensing rights to "The Joe Rogan Experience" podcast in 2020 in a deal worth more than $100 million. The podcast has an estimated 11 million monthly listeners, making it Spotify's most popular podcast. The podcast's success has captured the attention, and criticism, of many. 
A group of science professionals, including doctors, nurses and science educators, wrote an open letter to Spotify, calling for the platform to implement a misinformation policy. 
"..The JRE has a concerning history of broadcasting misinformation, particularly regarding the COVID-19 pandemic." the group wrote. "By allowing the propagation of false and societally harmful assertions, Spotify is enabling its hosted media to damage public trust in scientific research and sow doubt in the credibility of data-driven guidance offered by medical professionals."
The group's concerns have recently been echoed by musicians such as Young, Joni Mitchell and Nils Lofgren, the first artists to pull their catalogs from Spotify. Spotify's stock has decreased nearly 25% since artists have stood against the "Joe Rogan Experience" podcast, prompting Spotify's CEO Daniel Ek to write a news release. 
"We have had rules in place for many years but admittedly, we haven't been transparent around the policies that guide our content more broadly." Ek said. "We are working to add a content advisory to any podcast episode that includes a discussion about COVID-19." 
Spotify's willingness to trade the catalogs of influential musicians for a single podcast is indicative of the direction that the platform appears to be heading. Spotify may begin to embrace the economic benefit of podcasts over the music library that has built its reputation.