Yearbook Selected as National Sample
Panorama staff creates book to reflect digital year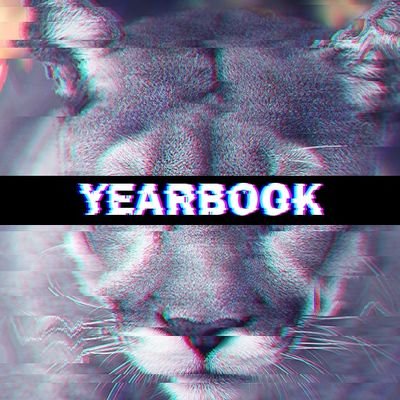 Cinco Ranch's yearbook staff, Panorama, was officially nominated as a Sample Book of the Year by the national publishing company Balfour. Out of 7,000 schools, only ten are chosen each year for this prestigious award. The 2020-21 yearbook will be used as a model reference by students and in workshops and conferences around the country.
"What we've put in the book this year is different than anything we've done before," Shantel Latham, who began her first year as Panorama adviser this past fall, said. "I think that our design component is what makes us stand out. This is a book that I would want on my bookshelf. To cherish not only the student memories, but the history of this crazy year."
Technology has played a big part in the making of the book during a year where many staff members worked exclusively from home. As Panorama was forced to adapt to digital workspaces and meetings, they found a creative way to incorporate many students' new reality in the 2020-21 book.
"Our theme for this year is PAUSE," senior Editor Abigail Fosburgh said. "We chose this as our theme to represent everything that's been happening since last March really. When we were brainstorming potential themes, we didn't really want to fall into the idea of focusing on just the positives of this year, and we didn't want to focus on exclusively the lows either. We felt that 'PAUSE' was the best of both worlds. Our goal is to bring something different to the table."
This year, as staff has struggled to adapt, new and veteran members alike have been forced to think outside of the box in order to document school events and accomplishments, staff currently enrolled in KVA (Katy Virtual Academy) especially so.
"Everyone has had their fair share of struggles amidst this pandemic," Emma Beard, junior Panorama staff member, said. "Our editors have been working day in and day out, and then some, to make this book perfect. Not all of us can go to these events to get photos and interviews as we normally would, so we've had to make up for the lack of content. We've had to rely on storytelling to fill our space. We also have a lot of different design elements in our book this year, and by combining that with what content we do have, we're still able to make something awe-worthy."
Editors have taken the opportunity to expand the journalism department's social media presence, conducting interviews and photo shoots over Instagram. The Panorama account features snapshots and sneak peaks of students, clubs, and other events.
"We've relied on our social media pretty heavily this year," Fosburgh said. "We got a new Instagram account created and we've been doing our best to maintain our presence online. We've really stepped up our game this year and been connected to students and clubs within the school."
The digital creativity of this year's staff is also reflected in the book itself. Featuring brand new, interactive design concepts, Latham describes it as "a kind of book Cinco has never seen before".
"Even if your picture isn't in there as many times as you'd like," Latham said. "You'll still have a chance to make the book your own. That was our goal this year. It's a book for everyone."
For those still hesitant about purchasing a 2020-2021 yearbook, the Panorama staff have just one bit of advice.
"You won't want to miss it," Fosburgh said.