College Board Cancels June SAT
At-home SAT will be offered if schools do not reopen in the fall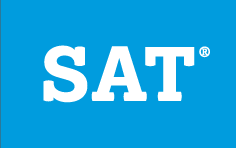 College Board announced today that it will cancel the June SAT and will offer an at-home digital SAT if schools do not reopen in the fall.   
"The top priorities are the health and safety of students and educators," College Board said. "Public health officials have made clear it currently is not safe to gather students in one place, and many states have closed school for the rest of the academic year. As such, the College Board will not be able to administer the SAT as planned on June 6, 2020."
50 colleges have said they will have test-optional admissions due to the cancellation of exams in addition to 1000 colleges that were already test-optional. 
"The organization supports colleges that are rightfully emphasizing flexibility for the admissions process for next year," College Board said. "Each institution will decide what flexibility means for them."
Weekend SAT will be offered on a monthly basis beginning in August and the College Board is coordinating with states to offer in-school SAT to make up for missed opportunities in the spring and summer. 
"That would be awesome," junior Ian Donaldson said. "They are necessary and it comes as no surprise to me based on the stay at home order."