College Board Announces New AP Exam Information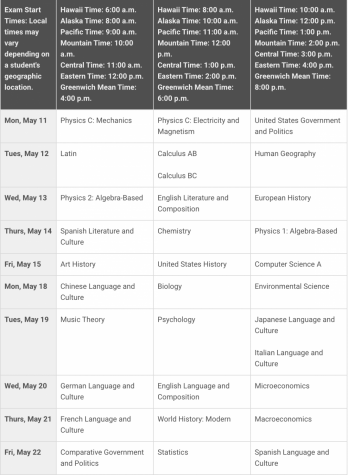 The College Board announced Friday that it will give online AP exams May 11-22 at the same time worldwide.
"We surveyed 18,000 AP students to see if they still wanted the opportunity to test this year," College Board said. "Their answer: a resounding yes. Most AP students we surveyed nationwide said they prefer the test earlier, while the content is still fresh. So we developed secure, online free-response exams for each course." 
All the exams except for language and those submitting a portfolio will be free response with no multiple-choice questions. The length of the test will be 45 minutes long with an additional 5 minutes for students to upload a typed or handwritten response. Due to school closures, the exam will only cover topics discussed in class by early March. The test will be open notes, and students can use an electronic device of their choice.
"Like many college-level exams, this year's AP Exams will be open book/open note," College Board said. "We recognize that some students may not have access to the tools and connectivity they need to review AP content online and take the exam. If you are a student or you know a student who needs mobile tools or connectivity, you can reach out to us directly to let us know." 
Tests can be taken at home or at school in the case that school reopens. Students who are taking 2-D Art and Design, 3-D Art and Design, Drawing, Computer Science Principles, Research, and Seminar will have to submit portfolios by May 26, 2020, at 11:59 ET. 
"Students taking AP world language and culture exams will complete two spoken tasks consistent with free-response questions three and four on the current AP Exam," College Board said. "written responses will not be required. We'll take the necessary steps to protect the integrity of each exam administration, as we do every year."
Plagiarism detection tools have been put in place, and AP teachers will be provided with copies of student's work to spot inconsistencies. Students cannot confer with other students and could have their scores canceled for violations.
"AP has a robust system," Wayne Brockinton, AP World History: Modern teacher, said via Zoom. "Every year they catch many people."
About the Writer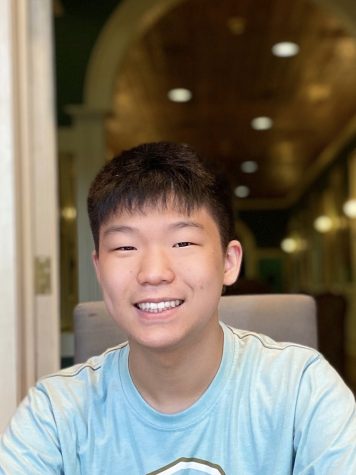 Yoonsoo (Seth) Choi, News Editor
Junior Yoonsoo Choi, who goes by Seth, is delighted to return to the County Line for his second year. He attended the School of the New York Times and...