Katy ISD Closes Schools Due to COVID-19 Pandemic
Katy ISD announced today that it will be postponing the return of school, campus events, field trips, student trips and UIL practices and competitions for one week effective tomorrow due to the spread of COVID-19 in Houston.
"Because the safety of our students, staff, and families is a top priority, we have decided to act out of an abundance of caution to protect everyone's health and wellbeing," Katy ISD said in an email. "We will keep our community informed on whether the temporary closure will need to extend beyond March 22.  Currently, we are reviewing and considering options for resuming instruction via online virtual learning should the District need to extend the closure."
Absences due to Covid-19 have been waived for final exemptions, and ACT/SAT Saturday testing has been canceled. Free breakfast and lunch will be offered at Bear Creek, Bethke, Golbow, Hutsell, Mayde Creek, Memorial Parkway, Sundown, West Memorial, and Williams Elementary in addition to Tompkins High School.
"School breakfast and lunches will be served from 9:00 a.m. -11:30 a.m Monday through Friday beginning on Monday, March 16, 2020," Katy ISD said. "Katy area children ages 0 to 18 are eligible and may pick up breakfast and lunch at one of the designated locations.  Children do not need to be an enrolled Katy ISD student.  The meals will be provided in a 'grab and go' style outside of the cafeteria near the covered walkway where buses pick up and drop off students. Families will not be able to enter the campus during the meal services."
Students with questions can email the district at [email protected]. Katy ISD has been advising everyone to follow CDC guidelines.
"We ask our community to continue to follow the guidance from the Center for Disease Control and Prevention regarding safety practices to inhibit the spread of COVID-19," Katy ISD said.
The CDC advises everyone to clean your hands and avoid close contact to protect yourself and stay home, cover coughs, and wear a face mask if you are sick to protect others. Houston currently has 19 presumptive cases of COVID-19.
"The temporary closure will allow the District, state and local health officials to better evaluate the extent of COVID-19 spread within our community and ensure those needing to self-quarantine may do so prior to returning to school," Katy ISD said. "Information concerning COVID-19 and the impact in the Houston greater area is rapidly evolving.  As such, Katy ISD will continue to provide updated information to our students, staff and families throughout the week."
About the Writer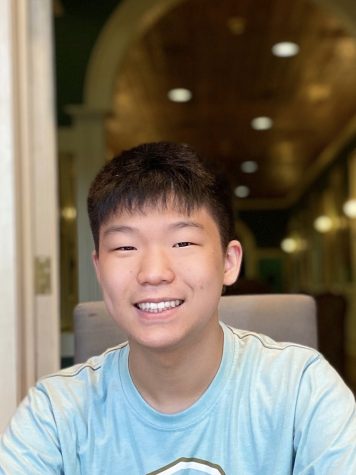 Yoonsoo (Seth) Choi, News Editor
Junior Yoonsoo Choi, who goes by Seth, is delighted to return to the County Line for his second year. He attended the School of the New York Times and...