Speech and Debate Takes Home Individual Wins at Final Tournament
The Speech and Debate team took home a host of trophies at the Seven Lakes High School Tournament on February 7 and 8.
In speech events, freshman Victoria Wong won third place in the prose competition, where competitors must orally perform a published fictional piece. Sophomore Seth Choi took sixth place in Novice Extemporaneous Speaking, where competitors must speak on a current event for seven minutes after having 30 minutes to read the prompt, then prepare and memorize a speech. In debate events, sophomores Anabelle Du and Henry Ding made it to the semi-finals in Varsity Public Forum. Additionally, Du was ranked the number two speaker out of 70 competitors in the Varsity Public Forum pool.
"Public Forum is a partner debate with a specific topic chosen beforehand," Ding said. "Both the affirmative and the negative, supporting and going against the argument, are prepared for. One team gets to flip a coin and the other team gets to call it; the winner gets to choose whether you debate for the affirmative or negative side or whether you speak second overall in the round. We debate a new topic roughly every one or two months, so we have time to prepare in between. In February we debated the topic 'The United States should replace means-tested welfare programs with a universal basic income.' We mainly went with the negative side, but we have ended up arguing the affirmative twice."
Lots of time and effort is spent by competitors preparing and developing various aspects of their arguments, from block files, which are a collection of prepared responses to possible arguments opponents might use, to main arguments, rebuttals, and questions to ask the other team.
"The most challenging part is the time commitment and resource dedication," Ding said. "While the debate team has amazing officers constantly preparing for topics and helping with cases and block files, just having to read those hundreds of articles just to get a better understanding can be extremely time consuming."
The Seven Lakes Tournament is the last event this semester for the Speech and Debate team before the State Tournament in early March. Seniors Anuraag Routray and Aatreya Tewary both qualified for state, in the Varsity Public Forum event.
"My favorite part of debate is just simply debating," Ding said. "It lets me get a more well rounded understanding of many different topics. Overall, I love debate because Ms. Sarver is an amazing coach and we have a really close team. I think we're all like a big family, and I wouldn't trade the experience debate has brought me for anything in the world."
About the Contributor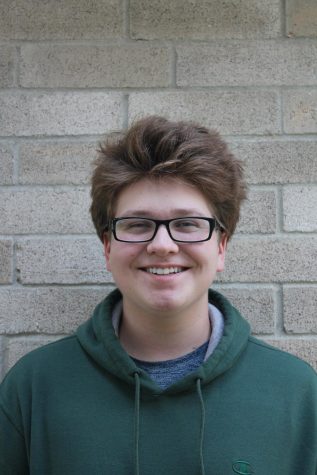 Donovan Nichols, Co-Editor In Chief
Senior Donovan Nichols is returning to the County Line for his third and final year on staff, as Co-Editor in Chief. He can't wait to make the most of...