Congress Investigates Lung Illness Vaping Connections
Everything we know about the Mystery Lung Illness Affecting Teens
The vaping epidemic, all too familiar to most Cinco students, has made its way to Capitol Hill this week as house members hold an emergency hearing to question government health officials on the recent outbreak of lung illnesses and its correlation to the use of e-cigarettes.
"The hearing will examine the outbreak of lung illness associated with using e-cigarette products," the House Committee on Oversight and Reform said in a statement Tuesday morning. "The causes of the outbreak; the CDC and state health officials warning against the use of e-cigarettes; and CDC reports that youth use of e-cigarettes has risen again."
The increase in federal addition is largely due to the sudden outbreak of a mysterious lung disease affecting hundreds, in the US. As of September 23, 2019 the national (CDC) has identified 380 cases of lung illness associated with the use of e-cigarette products in 36 states. The outbreak has resulted in at least seven deaths in California, Illinois, Indiana, Kansas, Minnesota, and Oregon. Two thirds (67%) of cases are 18 to 34 years old, 16% of cases are under 18 years, and 17% are 35 years or older. The CDC noted that while all reported cases have a history of e-cigarette product use or vaping, they've yet to reach a conclusion on the specific chemicals that might be causing this potentially deadly illness.
"Patients typically report symptoms such as cough, shortness of breath, or chest pain. Some also describe nausea, vomiting, or diarrhea, fatigue, fever, or abdominal pain," Dr. Anne Schuchat, the Principal Director at CDC said in her testimony. "We have not identified the cause of the lung injury in this outbreak. And note that many patients have described the use of multiple types of products. Initial published data from select states show most patients have reported a history of using e-cigarette products containing THC. Many patients have reported using products containing THC and products containing nicotine. And some have reported the use of e-cigarette products containing only nicotine."
The House also examined the underlying PR causes of e-cigarette use, which was declared an epidemic among teens last December. Subcommittee Chairman Rep. Raja Krishnamoorthi said the outbreak has been intensified by "e-cigarette companies that make what appear to be unfounded and illegal claims that their products are safer and healthier than cigarettes. People trust and rely on those claims, even when there is no evidence to back them up. The long-term health effects of continued vaping is unknown, but what we do know should give us all pause."
The Trump administration has been vocal about a proposed ban on all e-cigarettes since the CDC first released data on the new lung disease in early September. The Washington Post reported that in an Oval Office meeting last Wednesday, including first lady Melania Trump, Health and Human Services Secretary Alex Azar and acting Food and Drug Administration commissioner Norman E. Sharpless, President Trump said, "We can't allow people to get sick. And we can't have our youth be so affected." He added that the first lady, who Tuesday tweeted a warning about vaping, feels "very, very strongly" about the issue because of their teenage son.
While it's hard to imagine any of the officials testifying today would oppose a nation-wide ban, Schuchat concluded her testimony not with a condemnation but a warning against any e-cigarette usage until definitive cause of the illness is found.
"This is a complex investigation," Schuchat said. "I know that this is very frustrating for the public and the media. It's very frustrating for us. This could take some time. That said, the state and local public health, CDC, FDA are working around the clock to get as much information and as many answers as we can soon. In the meantime, if you are concerned about these health risks, we recommend up consider refraining from using e-cigarettes or vaping products."
UPDATE
Wednesday 9/25-
Juul has announced their plan to halt all e-cigarette advertisements and have replaced their CEO in response to the national backlash. The largest e-cigarette maker also said it won't fight the ban on e-cigarette flavors proposed by the Trump administration.
About the Contributors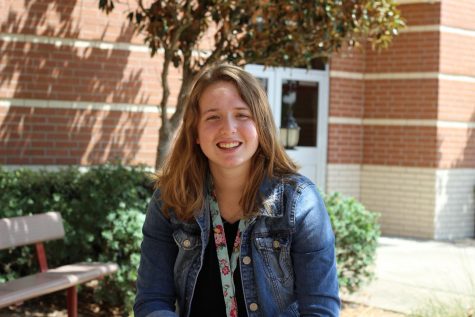 Celeste Hoover, Co-Editor


Ladies and gentlemen, she's back! Celeste is beyond happy to be starting her second year on the County Line staff as Co-Editor in Chief and knows...