Wedding Of The Year
Panorama Yearbook staff marries the 2019-20 yearbook
With the beginning of a new school year comes an annual celebration of love in Room 1221. Last Tuesday, Aug. 27, in a beautiful 2.5 ceremony ordained by Adviser Ed Larsen, the Cinco Ranch Panorama Yearbook staff promised to be forever faithful to their new yearbook. Tears were shed and wedding cake eaten while staff members linked pinkies, exchanged rings, and happily said 'I do'. If the staff holds true to their matrimonial vows, the 2019-2020 yearbook promises to be outstanding.
About the Writer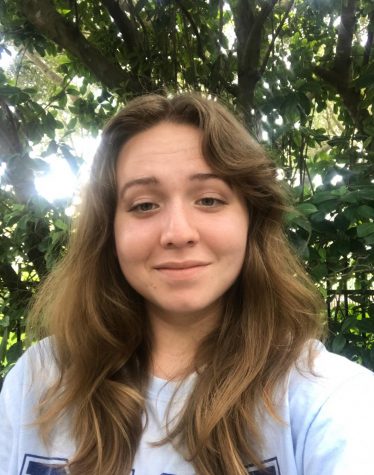 Celeste Hoover, Co-Editor In Chief
Ladies and gentlemen, she's back for her senior year! Celeste is so excited to be a part of the Cinco journalism program once more and can't wait to share...