2019-2020 Class Officers Announced
As each year winds down, leadership is passed down from one grade to another: seniors hand down their respective roles to juniors, who hand theirs down to sophomores, and so on and so forth.
After a lengthy campaign process, including speeches, numerous campaign posters and ballot counting, the baton has been passed down, and 2019-2020 class officers have been chosen for the upcoming senior, junior and sophomore classes.
Class of 2020
President – Harris Hafeez
Vice President – Fareeha Alam
Secretary – Molly McCluskey
Treasurer – Nora El Sherif
Historian – Alice Liang
Class of 2021
President – Megan Steinberg
Vice President – Zachary Moore
Secretary – Erin McDaniel
Treasurer – Nolan Rowell
Historian – Maria Schueler
Class of 2022
President – Annabelle Du
Vice President – Angelica Sharma
Secretary – Patrick Pappas
Treasurer – Emily White
Historian – Avery Ramirez
As next fall creeps closer, these class officers will get their chance to voice their opinions on behalf of their classes, and implement changes as they see fit alongside school administration. Students and teachers look forward to their future endeavors in improving Cinco Ranch and the community.
About the Writer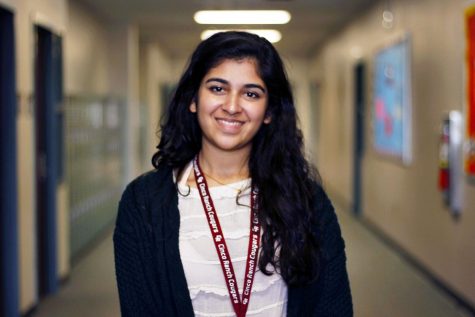 Nandika Mansingka, Editor-In-Chief
When she's not indulging in the wild ride that is college applications, Nandika's 5"1' frame dwells in room 1221 -- aka the place where the magic (and...