Seniors chosen for Principal Advisory Council
The following senior students were selected to represent the Class of 2019 on the Senior Principal Advisory Council, this past Friday, January 25. Mr. Cross and Ms. Baker have selected the students to discuss their experiences in academic and extracurricular activities. The group will also construct a vision statement based on core values that will be the focus of the spring graduation ceremony in May.
Karen Alvarez
Luke Austria
Rachel Barros
Addison Costley
John Crosby
Ali Dempster
Laura Ehiezi
Hadley Flessner
David Gbenda
Nevin George
Brendon Glover
Zach Gonzales
Omer Guven
Amelia Kleiber
Demetrius Martin
Karson Martinez
Christopher McCloskey
Aniyah Noble
Ashley Onuigbo
Emmanuel Oyebode
Ellen Pack
Lauren Parker
Chandler Partee
Matthew Pharis
Justin Pimentel
Rebekah Queen
Rachel Reinbolt
Lisa Sevilla
Samuel Sobarzo
Liz Torres Ruiz
Brian Wan
Madison Wang
Justin Williams
Katelyn Young
Justin Zhang
Hang on for a minute...we're trying to find some more stories you might like.
About the Writer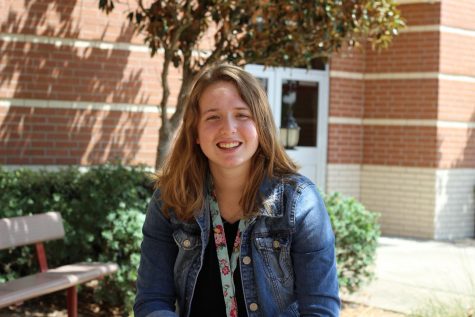 Celeste Hoover, Co-Editor


Ladies and gentlemen, she's back! Celeste is beyond happy to be starting her second year on the County Line staff as Co-Editor in Chief and knows...