What's your sign?
American Sign Language class helps instructs younger Rylander Elementary students
As American Sign Language becomes more and more common, a teacher at Cinco Ranch High School has made it her goal to bring sign language to the kids of Rylander Elementary. Audrey Reyna, the CRHS sign language teacher is instructing her students how to teach the kids at Rylander Elementary all about sign language and how to sign.
"I want to make sign language a more common and acceptable way of communicating, there are many kids born deaf into this world and their parents want their kids to get surgery to make them feel normal, but it is my goal to get kids singing and communicating and the kids have come a long way. They are really starting to take in what I'm teaching," Reyna said.
Reyna has her advanced ASL students travel to Rylander each week. The students help and teach the elementary kids with new signs, hoping to improve their signing skills.
"The students are great they are always willing to help out the little kids, even if it takes some of the kids longer than others, my students are always willing to help out," Reyna said.
At the end of the day she just wants ASL to be more recognized by a younger generation.
"My main goal at the end of the day is the spread ASL knowledge to anyone and everyone who is willing to learn," Reyna said.

Hang on for a minute...we're trying to find some more stories you might like.
About the Writer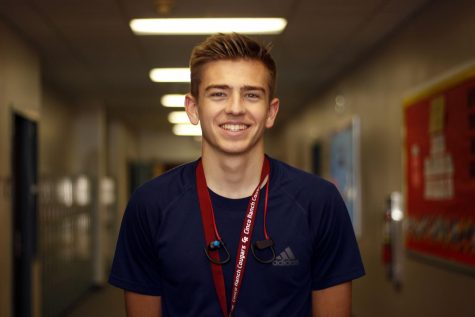 Caleb Tise, Staff Writer
Caleb is entering is second year on staff, he is very excited to see what he and the staff can accomplish.

Caleb has a more relaxing schedule year this...