Musicality of math
Matheatre performs "Calculus the Musical" at Tompkins PAC Feb. 13,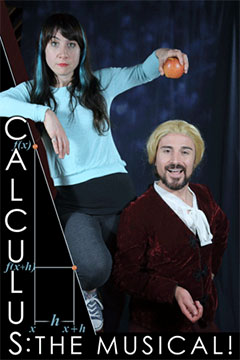 Hang on for a minute...we're trying to find some more stories you might like.
Last Monday Feb. 13, Matheatre performed "Calculus the Musical" at the Tompkins High School Performing Arts Center.
Calculus has a story, and Matheatre has found an innovative way to tell its story. Matheatre bridges math and music, two topics that may seem otherwise completely unrelated. Calculus students around the district were encouraged to attend the 50 minute performance that featured song lyrics covering a variety of topics in calculus including limits, the power rule and differentiation. The company was founded in Salt Lake City, Utah, and it regularly performs shows at high schools, colleges and festivals. The Tompkins audience was composed of a lively mix of students and teachers from multiple high schools in Katy ISD and the performers were heavily applauded with a standing ovation at the conclusion of their show.