Board of trustees chooses new KISD superintendent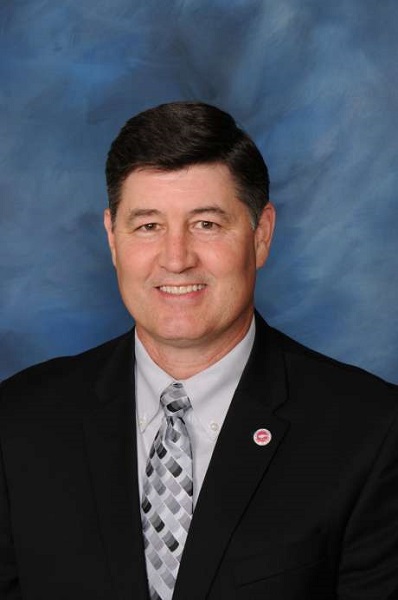 Dr. Lawrence "Lance" Hindt was named the lone finalist for the position of KISD Superintendent at a special Board of Trustees meeting on June 10. He will begin his tenure on Aug. 1, and will effectively replace current Superintendent Alton Frailey, who announced his retirement earlier this year.
Hindt is currently the Superintendent of Allen ISD and has served there since March of 2014. However, his relationship with KISD is hardly anything new. He is a proud 1983 graduate of Taylor High School, and according to Your Houston News, he is more than thrilled to return to his home town, though in a slightly different role.
The search for a new Superintendent was an extensive one. It was a highly sought after position, and candidates spanned across the nation. After the school board narrowed the list down, 25 candidates were selected for an interview with the Board of Trustees. By using outreach surveys, focus groups, and trained search firms, the school board found Hindt to be the person most suited for the job. According to trustee Rebecca Fox, he has a passion for helping kids learn and grow, a desire to elevate the classroom experience, and a remarkable connection with the Katy community.
Hindt's career in education began with his teaching position at Fort Bend ISD. He was later promoted to assistant principal of the school and then became the director of the Fort Bend ISD Technical Education Center. Afterwards, he served as principal of Dulles High School until his installation as assistant superintendent in 2007.
For Hindt, this opportunity at KISD means moving from one well-respected district to the next. During his time as Superintendent of Allen ISD, the district was named a finalist in the 2016 H-E-B Excellence in Education Awards program and a finalist for the H-E-B Excellence in Education School Board Award.
Hindt signed his contract with the Board of Trustees on July 1. After 33 years, a KISD Alumnus will return home.