Upcoming UIL meet to be held at Cinco
The 2016-2017 UIL District Meet returns on Monday March 20, and Cinco will take on the task of hosting it. Schools from all over the Houston area and surrounding suburbs will join to compete in various events, and the winners from every district will advance onward to higher and more difficult levels of competition.
"For those who don't know, UIL is a Texas based interscholastic league that is the state governing body for all high school athletic, academic and fine arts competitions," Ed Larsen, coordinator of the UIL meet, said.
There are various contests including sports tournaments, journalism, math and music events, which students can participate in. Over half a million students participate every year.
"Kids can join by contacting the coach or sponsor for each individual contest," Larsen said. "A list will be posted soon, but you can come to either Mrs. Shank or myself for more information."
Students are encouraged to join, but lack of publicity makes it difficult to gather participants. Individual clubs provide attention toward their own affiliated events, but anyone can take part, and slots are still open.
"Prior to journalism, I was unaware of the rest of the academic side of UIL," Meherina Khan, last year's first place winner of editorial writing, said. "I only really came to know more about all the different categories after joining newspaper. After hearing about it, I wanted to expand my horizons and pursue other kinds of events as well."
There are boundless opportunities that present themselves through participation in UIL. The TILF (Texas Interscholastic League Foundation) Scholarship, is a grant eligible to students who have met the criteria necessary, which entails reaching a UIL State meet in an academic or musical event, though it does not involve athletics.
"Receiving a TILF scholarship means being closer to financial security, which has been very helpful in allowing me to focus on my studies," Jacob Troubfield, a recipient of the scholarship, said. "I am eternally grateful for receiving [it]."
In addition to scholarships, UIL events mirror the TEKS (Texas Essential Knowledge and Skills) taught in schools, aligning independent study for UIL with school subjects. Journalistic events, for example, build on ideas broached in journalism classes and help students get ahead by providing extra exposure.
"UIL made my writing skills develop into what they are now," Joanne Chavali, winner of the feature writing contest, said. "The first time I competed, I placed sixth and I honestly never thought I could get a first place win. But UIL taught me to hone my skills from experience."
Many events are still open for competitors, and UIL proves to be an opportunity for many students to compete as well as practice.
"With each competition, the thing I love most about UIL becomes increasingly apparent," Roba Abousaway, Co-Editor-in-Chief of County Line, said. "It proves to me that I still have so much more to learn."
About the Writer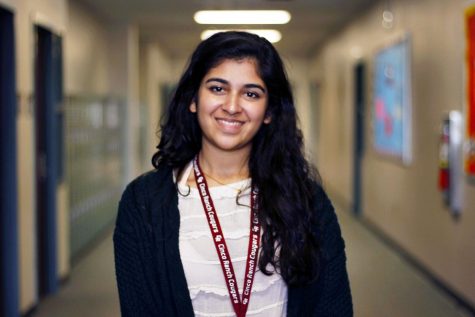 Nandika Mansingka, Editor-In-Chief
When she's not indulging in the wild ride that is college applications, Nandika's 5"1' frame dwells in room 1221 -- aka the place where the magic (and...