Students to Compete at Academic UIL District Meet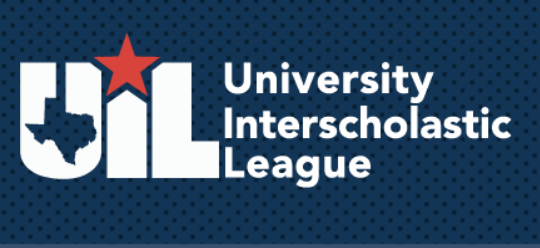 Last year students went to spring break, expecting to compete in their Academic UIL (University Interscholastic League) competitions. as soon as they returned. Many of them prepared for UIL over the break before suddenly everything was upended as COVID-19 was declared a pandemic and schools closed. UIL was at first postponed and finally canceled on April 17, 2020.
This year, students will be able to compete in UIL virtually the week after spring break, March 23-27, 2021.
"When we heard that UIL was cancelled, a lot of us were disappointed," Speech Captain Sharon Rong said. "UIL, like many other competitions, is something that we look forward to competing in, for both the experience and the memories. Due to the fact that all competitions are online now, there is less interest in competitions overall. Two large factors for competition attendance are the physical awards given and the ability to socialize with others, and when both of those are taken away, there is not as large of a drive to attend. That is not to say that there is no interest at all, but I would not say that there is more interest in UIL this year."
The speech team has one student competing in prose and five in extemporaneous speaking. The online format is not new to speech students, who have been competing online, and the only difference is the lack of a 30 second grace period which allows students to go over the time limit without being penalized. However, speech is only one of many events offered at UIL. Vocabulary, current events, social studies, ready writing and literary criticism are some of the other events in the humanities which are overseen by AP literature teacher Ashley Miller.
"Mrs. Shank, the previous head coach for the Academic Decathlon team, decided to take on the English-centered UIL events a couple years ago, so when she retired and I became the head AcaDec coach, these events naturally fell to me," Miller said. "Honestly, my goal this year is to just make it through. I have a lot of sophomores competing in UIL, and we have not had much time to prepare, so it is going to be a challenge to just get everyone to a competition, especially considering most of my students are still KVA."
Miller is planning on holding online practices to accommodate KVA students once she organizes her study material, which she recently received. She was able to fill almost all of the spots for UIL by having Academic Decathlon students who didn't make the team study for UIL instead. The same could not be said about the science team though, which has no students this year. Fortunately, there are still students in the STEM events, notably computer science.
"UIL Computer Science is only one of the events that students participate in," Mustapha Elmiloudi, the UIL computer science sponsor said. "The UIL Computer Science team is selected based on the students' qualifications and hard work. All UIL Computer Science participants took AP Computer Science even though taking the AP Computer Science is not a prerequisite. UIL teaches students interpersonal communication skills and team-work. "
Miller added that UIL teaches students how to study for extended periods of time as well as pursue interests in an "authentic way" rather than chase grades, which could help them choose their career paths.
"Students begin to recognize how they like to study and what works best for them," Miller said. "This skill will be invaluable in college and beyond, as it forces students to focus on time management and prioritizing."
Rong praised the rigor of the UIL competition as the main benefit for students competing in UIL.
"You get more exposure to the different performances and skills of other students," Rong said. "If we were back to in-person, I would also add that you get to meet a lot of people who share your interests or experiences, and friendships made here can last for quite a long time. This does not just apply to Speech and Debate. My experience with UIL for other programs really tells me that students learn a lot in UIL competitions because we realize that we might be good in our respectives events, but there are many others just like us, which teaches us how to fight harder for our rightful place on the podium."