VASE Victory
This nation wide art competition gives attention to aspiring art students
Despite common beliefs, this article is not about a vase, but about an art competition. VASE stands for Visual Art Scholastic Event. This competition gives an opportunity for high school art students across the United States to showcase their talents and possibly go to state for their art.
"So for VASE, you compete with others of your same art education level," sophomore Abbie Wang said. "So for me, since I'm currently only in my second year, I was competing against all the other division two. I did a self portrait in color pencils and added accents with acrylic paint."
For the contest the artists can submit 2D or 3D pieces and explore different styles of art.
The art work is scored on a scale from one to five, five being the highest score a student can achieve. There is a point system to the scoring as well.
"I got 57 out of 60 points and overall scored a 4, the highest score if you don't get into state competing," Wang said.
The art is judged by a juror, or judge, with an art design background. The juror asks the artist questions about their piece, and offers critiques. The jurors later allocates scores, once all the pieces have been judged.
"I've never participated in a face to face critique of my art before, and I stressed trying to finish my art," Wang said. "I really thought that my piece sort of sucked, but the judge was really nice and only said some small things should be fixed, so I felt a little bit better."
While the thought of scoring a five and participating in state excites many artists, VASE, also allows other artists to see other art, and learn how to improve.
"Yeah, it was pretty fun. I had people to keep me company and it was really cool seeing everyone's artwork," said Wang. "I plan on doing it next year, but I'm definitely going to be more prepared."
About the Contributors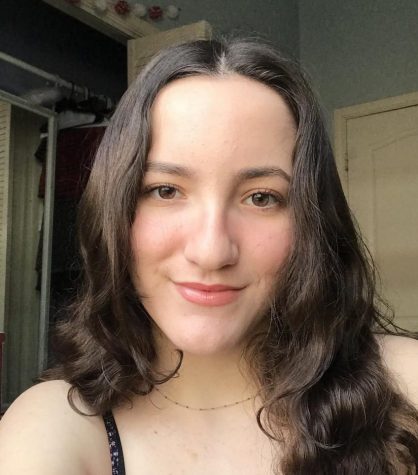 Nicole Campbell, Staff Writer
Nicole Campbell is a junior staff writer for the County Line. She began writing for the County Line her sophomore year, as a contributing writer. She is...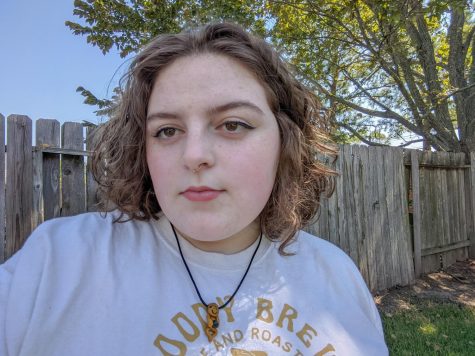 Abigail Fosburgh, Staff Photographer
Senior Abigail Fosburgh is back! Sort of. Fosburgh occasionally writes and takes photos for County Line. In addition to that, Fosburgh is also Co-Editor...