High Hopes
Cinco teacher writes and performs country hits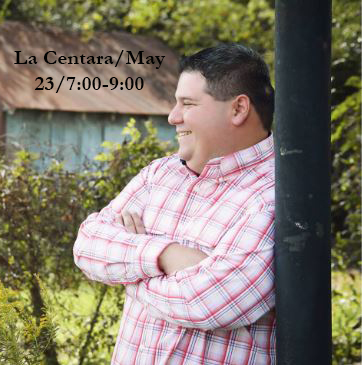 By day, Darrell Supercinski is Cinco's mild-mannered instructional aide. But by night, he's Darrell Wayne, country music superstar.
"My stage name is Darrell Wayne," Supercinski said. "There's already a Supercinsky in the industry so I'm going with my first and middle name."
Supercinski's been a regular performer at local Katy hot spots for several years, including places like La Centerra and Midway BBQ. Now, with the help of family and friends, Darrell Wayne's debut album, 'Brand New' is set to release this May.
"I have written about 10 songs," Supercinski said. "I just started my eleventh. Putting this album out is going to be one of the biggest changes in my life. I've had a lot of life changes, some that just happened recently, but this one's going to be big. Because once your music on that album gets out, it's out there for everybody. You can't take it back once it's released. I gotta make sure I do a good job at it."
Supercinski has been interested in music since 1995. He played in Katy high school's marching band before beginning to produce his own music in 2004.
"When I was younger I thought I'd be doing what I am right now," Supercinski said. "Teaching. I never thought that a country or rock music career would come into play, but apparently it's God's choice and I'm going through it."
While many Cinco students know Supercinski for his teaching, he's also a recent University of Oklahoma graduate, with a bachelor's in Criminal Justice. In addition to frequent concerts, Supercinski also heads to Audio Realm Studios in Richmond twice a month for recording sessions.
"Try balancing going to college, being married, doing the music thing and having a full-time job," Supercinski said. "I've done a pretty good job, but you got to make yourself a schedule. Like, I have to perform on these nights or go to the studio these nights. I have to look at my calendar every morning. Today is score day, today is my songs, today is going out on a date with the wife. It's hard at times, but it's something that I wouldn't change. It's what I've always wanted to do."
When he's not teaching, studying, or performing, the Texas Country Music Association member likes to draw musical inspiration from quiet moments spent on his cousin's ranch in Anderson.
"When I'm out at our farm and I'm sitting out on the patio it's just very quiet," Supercinski said. "I can come up with a title. Then on that title I can round out the story. My writing just comes from a story. I look back at my life and look at stuff that's happened to me, or how things have gone. Sometimes I write about issues in life, it just depends on what mood I'm in. Whenever we have Easter weekend, I'm going there for those three days and I'll just write."
Supercinski's summer tour will kick off with a concert at La Centerra on May 23, 7-9 p.m. He'll be playing original songs from the album such as, 'Texas Kind of Girl', 'Never Give Up,' and, of course, 'Brand New.'
"Once the album is released I'm gonna go on a personal tour," Supercinski said. "Which is a lot of radio interviews, TV interviews and stuff like that. Around October we'll start booking different places to play. But yeah, we want to pack La Centerra. We'll be performing the whole album that night with some special guests."
'High Hopes' by Panic! At the Disco is Supercinski's favorite song, but it's also part of the advice he has for any students interested in pursuing a career in music.
"When the lights go out in our shows and we get ready to walk on stage, there's one song that we always play," Supercinski said. "This time it'll be 'High Hopes.' Like the song says, if you have a dream, don't give up on it. You're gonna have a lot of people knock you down and tell you that you're not natural. That you're not good enough. That your body image isn't good enough. But don't listen to it. Keep your head up and keep pushing. Because when you get out there, and you start doing what you wanted to do, it's all worth it."