Featuring Alumni- Ryan Guajardo
Change in majors leads to professional counseling career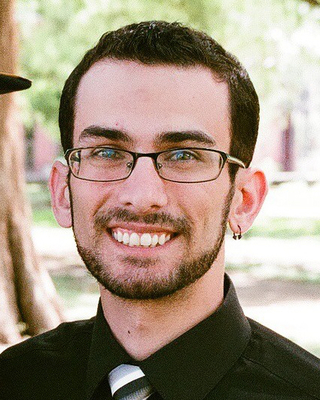 Ryan Guajardo, a Cinco Ranch alumni from the Class of 2007, had his future career completely planned out. He loved music at Cinco, and would go to Texas State University and major in sound recording. But when he earned his degree in 2014, it was for something very different than rock and roll.
"I am a Licensed Professional Counselor (LPC) and Licensed Marriage Family Therapist (LMFT)," Guajardo said. "I went to college as a sound recording/music major. I was super sure that I would end up doing that, but after two years I was struggling and not enjoying myself in my classes. I changed my major to psychology with no idea what I wanted to do. Over the last two years of undergrad I found my passion and the path I wanted to take."
Today, Guajardo works as an independent therapist at a private practice in Austin, but still remembers his time, teachers, and the lessons he learned at Cinco.
"Mr. Larsen is probably the teacher that stands out to me most to this day," Guajardo said. "He was so encouraging of all his students and clearly took his role very seriously. I think that his passion for teaching really impacted me and in some way led me to choose a career that is similarly about helping people. The things you start exploring in high school are sometimes things that stick with you the rest of your life. I think it's a combination of just meeting different people and seeing the value in having varied social connections and relationships, as well as seeing the value that all kinds of activities can add to your life."
While one of Guajardo's best Cinco memories is playing in the Battle of the Bands his junior year, getting his degree and licenses to practice have become favorites as well.
"Certainly finishing my supervised hours and getting my two full licensees was a big milestone," Guajardo said. "However, I think the highlight would be getting to meet and work with all kinds of different people dealing with different things in life, and sharing some time with them."
Guajardo's passion for his profession, his impressive accomplishments, and his unusual path to achieving both, should inspire any student uncertain of their future.
"In high school, there is so much concern about what others might think about us or what we like," Guajardo said. "But everyone is thinking that same thought about themselves. Everyone is too busy worrying about their own stuff to really care about anyone else. Talk to the people in your classes and get to know them. Above all, be kind and understanding to each other. You never know what someone else is going through."