Featuring Alumni- James (JD) Kiesewetter
From CRHS Cougar to USAF Academy Falcon, Golf mental skills help Kiesewetter prepare for duty abroad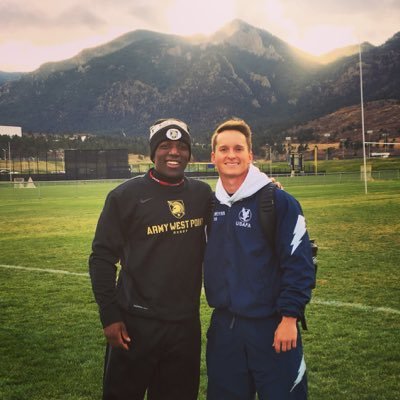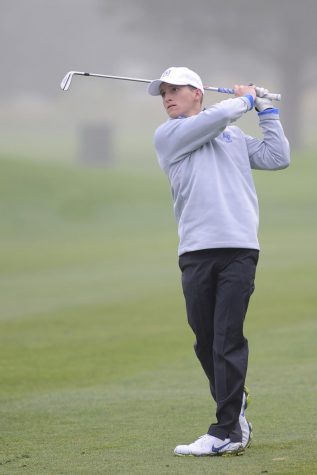 During his four years on Cinco's Varsity golf team, alumnus James (JD) Kiesewetter's swing was good enough to reach across the Atlantic. Literally. After graduating from Cinco in 2014, Kiesewetter received a golf scholarship to the US Air Force Academy and is now an officer, soon to be stationed in Europe.
"I'm graduating from intelligence training in March, I have some followup training in Florida, then I report to Germany," Kiesewetter said. "I will be working in intelligence, surveillance, reconnaissance (ISR) operations. I'll make sure ISR assets are collecting on the proper targets and that the collection lines up with the commander's objectives."
After graduating Cinco, Kiesewetter went on to play Division I golf for the Air Force Academy Falcons, but his experience and skill in the sport weren't the only things he gained from his time at Cinco.
"Golf taught me mental toughness and how to deal with adversity, how to be on a team and work together with others," Kiesewetter said. "My golf coach, Coach Rick Nordstrom had a huge impact on my life. He really taught me how to 'grind it out' when things weren't going my way. The highlight of my time [since Cinco] was graduating from the United States Air Force Academy, but it was the toughest four years of my life, physically, mentally, and academically. [Golf] was monumental in my success and developing me as a person."
Kiesewetter helped to advance the Cougar's varsity golf team to victories throughout his high school career. The most notable example being the 2012-2013 District competition, where the team set a new school scoring record.
"My favorite memory of Cinco was at the district tournament my junior year. The top two teams advance to regionals. We were supposed to win and after the first round we were in fourth place. We came out the next day and under an immense amount of pressure set the single day school record and won the district tournament."
Despite not taking any German courses at Cinco, Kiesewetter was quick to immerse himself in the language while in Colorado Springs. While still an Academy student, Kiesewetter spent a semester at the Helmut Schmidt Universität der Bundeswehr (Helmut Schmidt University of the Bundeswehr) in Hamburg, Germany.
"I was fortunate to take German at the Air Force Academy and they sent me to language school in Munich, Germany," Kiesewetter said. "Going to Germany, immersing myself in a German university and being accepted into that culture was something I will never forget. Do everything you can to travel, go on out of country trips, learn another language. You'll learn a lot about yourself and the human race."
Kiesewetter's story is testament to the dedication and commitment that comes from Cinco Ranch students. When asked what advice he would give to current students, Kiesewetter was inspired by both his family and his time at Cinco.
"Do everything you can to maximize your time in high school because it is some of the best times of your life," Kiesewetter said. "Don't live everyday saying 'I just want to be in college'. You'll never have this time over again. Set goals for yourself and set them very high. Whatever your initial goal is, multiply it by ten and shoot for that. As my dad always told me, 'Shoot for the stars, worst case you'll end up in the clouds."
Hang on for a minute...we're trying to find some more stories you might like.