Marlow hits high notes, wins Golden Voices of America competition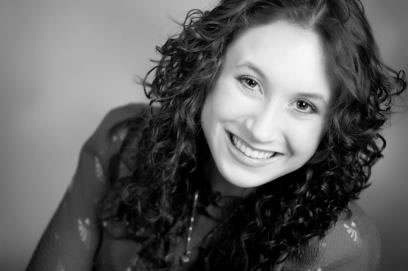 She has been singing longer than she can talk. She heard notes before words, and found pitch before pronouncing consonants.
It was almost as if this was her calling.
Senior Lauren Marlow, an opera singer, sent in her audition tapes last May to an international vocal competition called the Golden Voices of America and was announced as the 2012 winner of her age group.
Winners of the competition will perform at Weill Recital Hall at Carnegie Hall on Nov. 4.  Marlow will sing "Che Faro Senza Euridice" by Christoph Gluck, in the classical category of the competition.
"I opened up the letter and I was like 'oh no this is going to be such a disappointment," Marlow said. "I spent so much time working on this, and then it happened and I was like yes. I did it and I was like I might as well try everything, I really didn't think I was going to make it because it was an international competition and probably a couple hundred people entered the competition."
Marlow's initial reaction to receiving the news was excitement.
"I was picked as a first place winner so I started crying, I was freaking out, it was the biggest accomplishment of my life so far," Marlow said.
She has been continually preparing for this performance, as one of the songs she will be singing, is also the one she is using for her college audition process. Marlow will be accompanied by musicians from all over the globe, ranging from Russia to Australia.
Although she dreams of attending Boston Conservatory, she did not always plan to be a singer. Twisted fate fell upon Marlow's path as she previously had plans to study law in college.
According to Marlow, her voice did not fully develop until the end of last year and she says her voice is now equivalent to the state of voice of most 20-year-olds.
Marlow's wish to work towards becoming a professional opera singer was not granted until her parents realized that she had the talent to pursue a degree in vocal performance, and felt that she could make a career out of it.
"I would love to sing at the Metropolitan Opera House or the Sydney Opera House, or even the Houston Grand Opera," Marlow said. "But after that career is over with, because you can only sing for so long before your voice starts to not be as pretty anymore, that's like your late fifties, maybe early 60's. Then I would go on, because I want to get my master's in voice and music so then I would go to teach at college level."
After choir director Dorothy Wilson, told Marlow that singing well required technique, she started taking vocal lessons. Marlow takes an hour and a half voice lesson from Andrea Meyer bi-weekly.
"[Singing opera required] a lot of practice, a lot of repetition, a lot of sighing and booing; it's like weird voice stretching exercises," Marlow said. "I do a lot to expand my range; my range is almost four octaves. An octave is from one C on a piano, to the next C, so four levels of that."
Marlow is also a member of the senior company at Katy Visual and Performing Arts center (KVPAC). She has performed in "Into the Woods", "The Good Women of Szechuan", "Moby Dick the Musical" and is currently preparing for the role of Hope Harcourt in the show "Anything Goes".
Marlow works as a Party Princess, which involves her going to little girls birthday parties dressed up as a Disney Princess. According to Marlow, she never got over her princess phase and being a party princess is like "every girls dream". Presently, Marlow is also a student director for "Wind in the Willows" at KVPAC.
Marlow also made second chair at district auditions for the alto one section and received a one, the highest score you can receive, on her solo at the state solo and ensemble competition last year.
"Singing to me is like opening up your soul and bearing it to the whole world," Marlow said. "You can be judged so greatly by your voice so it's really like an immanent thing you are sharing with somebody. Music is just like life, it is just like breathing. I couldn't live without music, if I went death, that would be the end of me, I would be so miserable without music."
About the Writer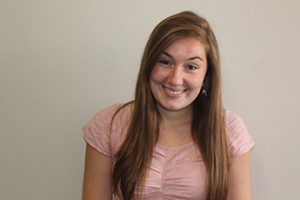 Gabrielle Deckelman, Features Editor
Senior Gabrielle Deckelman, is also known as the future Editor of Vogue. When she's not jetting off to Paris to attend an upcoming fashion show or writing...