Cougar Stars tune in for annual Spring Show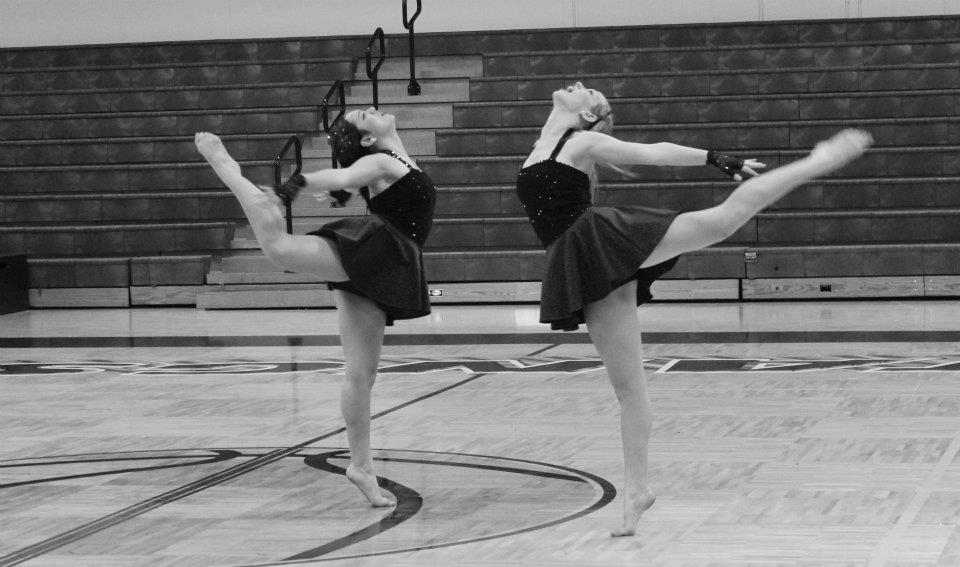 The curtains begin to rise as the quiet pitter-patter of dance shoes fill the room. All is silent as the lights flicker and suddenly the stage is filled with 78 dancers, each with a smile shining to the back row. The lights have managed to catch the sparkles of their dresses as they leap through the air, each in sync with the beat of the music. The room is glittering—the night is theirs.
The Cougar Stars dance team concludes their season each year with a performance known as Spring Show. This year's show is titled Cougar Stars Television or C.S.T.V. This night commemorates all the hard work put in throughout the season and displays the dancers in multiple routines as they perform for their friends and family.
"All three of our seasons are so different," junior and Colonel Carly Martin said. "Football season is so fun and we love supporting our cougars, contest season is our chance to compete and show other schools what we can do, and I absolutely love Spring Show."
Spring Show differs from the Stars' usual routines during football season, since the dances range from jazz to hip hop. The dances from football season are set to a new beat and are performed using a CD instead of the band as background music. Auditions are held prior to contest season, which begins in January.
"I choreograph the pom routine for the contest, Ms. Deci choreographed team modern and we both choreographed team lyrical," Cougar Stars director Lindsay Dresner said. "Officer dances are done by myself, the dance officers and outside choreographers. For Spring Show, we work with the dance officers on the opener and finale."
Junior Lieutenant Colonel Mariel Trimble had the opportunity to choreograph a hip-hop routine for her company and to share the stage with 15 other girls.
"I get to choose their costumes, stage and lighting effects, music and dance moves," Trimble said. "It's a wonderful experience."
Costumes for the show are chosen by the directors for the team and officer dances and the officers chose outfits for their company dances.
"We always wear our field uniform for finale and for opener we give the girls a color we want and they create an outfit that matches," Dresner said.
The show itself is made up of three team contest dances, four officer dances, five company dances and other special performances.The dancers began learning their dances in September and have perfected them throughout contest season.
"I have two solos this year, one is jazz and the other is lyrical," Martin said. "I have performed them [the dances] at all of our contests and will choose one to preform at our spring show this year. I have learned these solos over the summer and have worked really hard to make them special."
According to Martin she is the "motivator" during Spring Show as she is responsible for making sure everything runs smoothly backstage and is there to keep the other dancers positive and focused.
The last hour before their final performance is spent focused on the seniors. This is a time for the seniors to reflect back on all of their memories as a Star.
According to senior Paige Hegedus, she is going to miss everything about being a Cougar Star.
"I'll miss seeing 78 of my best friends everyday, I'll miss my incredible directors who have become my second mothers, and I'll miss football games and contests." Hegedus said.
Though the ending to being a member of the Cougars Stars for her will be bitter sweet, Hegedus hopes for everyone to live in the moment that night as it will be their last together.
"There is so much energy at Spring Show and I really enjoy doing it," Hegedus said. "I know as soon as those curtains close I'll loose it because I'm just not ready for it to end yet."
Spring Show is said to be a favorite for the dancers and their directors. Through the early morning practices and the late nights at contests, all effort is transformed into a two night performance, with hopes of simply putting on a "great show."
"If I had to pick my favorite part of the year, I would have to say it's Spring Show," Martin said. "It's the feeling I get when I'm backstage getting ready to perform for the crowd with my best friends.
About the Writer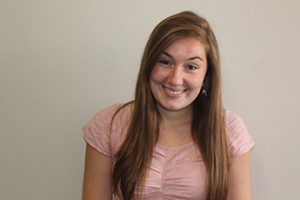 Gabrielle Deckelman, Features Editor
Senior Gabrielle Deckelman, is also known as the future Editor of Vogue. When she's not jetting off to Paris to attend an upcoming fashion show or writing...