Meme Review 4: Burning Sanders
On inauguration day for newly elected President Joe Biden, the weather at 12 pm EST is 37 degrees F, with partly cloudy skies and a wind chill of 31 degrees. Although most January days in Washington fall in the range of low 20s to high 40s, Senator Bernie Sanders needs extra layers of protection from the brisk weather, especially his hands. As Senator Sanders watched the Inaugural address, the press focused on him. His brown and black patterned mittens look like a pair of oven mitts that are ready to get a batch of cookies out of the oven. Sanders wore a surgical mask, having his hands and feet crossed to keep himself warm. But as his attention was to President Biden's speech, everyone else focuses on his contrast of serious postured and comfortable mittens.
 In a flash of a second, Senator Sanders is now a trending meme, photoshopped into famous paintings and photobombing old memes like the Nighthawks and the Birth Of Venus. Through his infamous memes, laughter is injected into the serious tones of Congress. After the news about his meme exploded on social media, he used the meme to create merchandise like " Chairman Sanders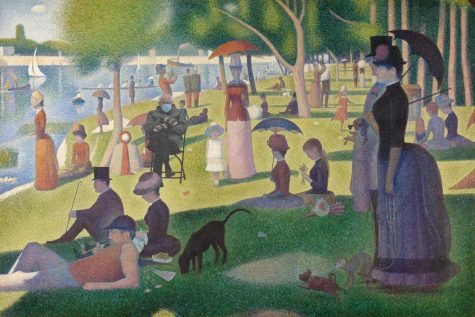 Crewneck" and tee-shirts all sold in black and donated 100% of proceeds to charities in Vermont, including Feeding Chittenden, Chill Foundation, and Vermont community action centers. 
As meme culture grows, so does its impact and the meaning memes have within our digital society. The Senator's Mitten's meme will circulate for the next couple of months, and hopefully, show how humor can be used for awareness and charity.