Review (Spoiler Free): Spider-Man Far From Home Reboots Marvel
With classic humor-filled suspense and stellar performances, Marvel shows us Spider-Man at his best.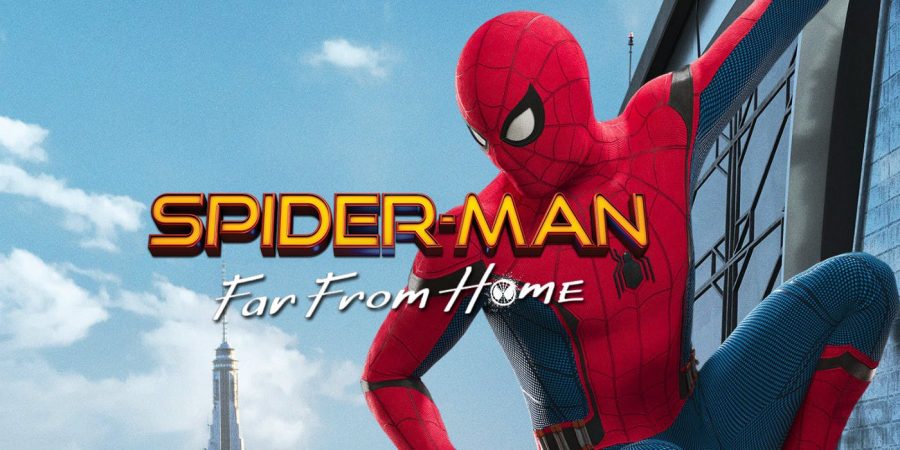 Swinging to a record-breaking $27 million on Wednesday, the ever evolving Spider-Man franchise continues with Far From Home. Back in action with a new suit, Tom Holland returns to kick off the next phase of Marvel movies.
In this much anticipated sequel, Peter Parker must learn to balance the duties of a new Avenger with the trials of high school life and a budding romance with MJ. With the new threat of 'Elemental' monsters wreaking havoc and the sudden appearance of the superhuman Mysterio, Peter must rely on his friends and his own ingenuity to defeat this unexpected enemy in a final spectacular showdown. See our heroes race across Europe to answer the question of who will be the next Iron Man?
WARNING: Avengers: Endgame spoilers below
Bridging the Endgame Gap
While the movie begins (and ends) with the same tongue-in-cheek humor we came to love in Spider-Man Homecoming, that's where the familiarity stops. Marvel barely takes a breath before diving into the after effects of Endgame and the five year gap, cutely dubbed 'The Blip'. Only this time Steve Rogers isn't there to give us any therapy. The movie does a good job of answering some of our more burning questions right away, breezing past the fact that five years later it's characters are still somehow in high school. We can tell that in this post-Thanos world, life has regained a sense of normalcy. Well, normal except for the glaringly obvious absence of a certain playboy, billionaire, and philanthropist. Mr. Tony Stark is of course, gone. But Tony fans, never fear, the late great Iron Man does get a starring role in Far From Home. You name it – character development, weapons, bad guys, flashbacks, and even tears flowing down some audience members' cheeks- Tony Stark has something to do with it all. An emotional Peter Parker looks once again to his mentor during some much needed soul-searching, a theme also featured in Homecoming. In a heart wrenching performance from Tom Holland we get a peek into Spiderman's raw journey as he tries to rediscover his place in an Iron Man-less world. Even in death, Tony's the hero.
Now, granting the fact that Iron Man has definitely played the most prominent role in Spider-Man's Marvel journey thus far, Far From Home does leave the fate of some other Avengers unacknowledged. Excluding a few pictures and two or three little quips, Thor, Bruce Banner/Hulk, and even Captain America are not mentioned. Although I can imagine the latter would be comfortable in a very patriotic nursing home. However, it was Natasha Romanoff, better known as Black Widow, that was most noticeably given the cold shoulder. While we see literally an entire continent mourn Tony, neither Natasha nor her sacrifice is ever alluded to. Whether Marvel did this purposefully or not we can't be sure, but it was certainly a missed opportunity to advertise for their upcoming 2020 Black Widow movie.
The Many Faces of Peter Parker
This may be the eighth major film starring our friendly neighborhood Spider-Man, but the neighborhood has gotten just a little bit bigger. Living up to its title, the movie gives us some impressive action sequences in Venice, Prague, and London, while also taking on a newer, figurative meaning. Spider-Man's fate is tied into the Marvel Universe in a much bigger way than ever before as he learns what being an Avenger and the former protege of Tony Stark really means. Although some of Peter Parker's inner demons are explored in Far From Home it is, much like its predecessor, unquestionably a comedy. The unique mixture of humor and vulnerability that makes up Holland's Spider-Man strikes the perfect tone for a new era of Marvel movies.
Though we've seen how Holland absolutely shines in this role, Mary Jane is given new life by Zendaya and is equally as bright in Far From Home. Promoted to main character status in this sequel, Mary Jane has finally shed her perpetual damsel in distress persona. Instead, Zendaya has gifted us with the quirky and compassionate MJ, who fights her own battles while wearing shirts that feature the likes of Joan of Arc and suffragettes. Not to mention, if she fulfills her predicted role as Peter's love interest, MJ will be part of Marvel's first human biracial couple. (Yeah, there are a couple alien and/or robot ones out there.)
A Not So Mysterious Twist
Now if you've ever seen any Spider-Man comic books, cartoons, or video games you can probably guess the role the new superhuman, Mysterio, plays in Far From Home. If you haven't seen any of those, not to worry, it becomes pretty clear after about twenty minutes and very clear after about an hour exactly why Mysterio is here and why Jake Gyllenhall's acting seems so bad. Although, appearances can be deceiving. When Holland and Gyllenhall appear on screen together it's easy to see their combined star power. I wouldn't be surprised if Gyllenhall pops up a few more times in later Marvel movies. All in all, while the surprise twist may be somewhat obvious to dedicated fans, Far From Home still accomplishes what all Marvel movies set out to do, leave us entertained but with so, so many more questions.
What's Next?
There's still a lot left to address after Endgame and while Far From Home is a great movie in its own right, it's clear that this is just the beginning for Spidey. He's part of the many new up and coming Marvel heroes that have big shoes to fill. Guardians of the Galaxy Vol. 3, Black Widow, Doctor Strange 2, Captain Marvel 2, and Black Panther 2 are all in various stages of development and set to come out in the next couple of years, marking the so-called Phase Four of Marvel productions. We don't really know what will happen in this next phase but if you want a couple big hints, you'll stick around for both post-credit scenes.
Rating 8/10
About the Writer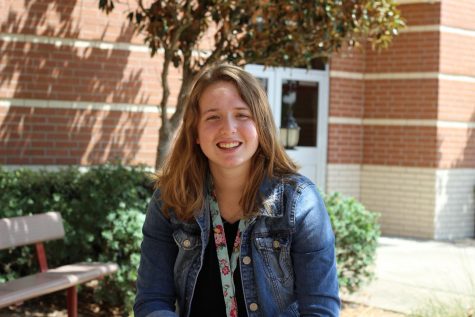 Celeste Hoover, Co-Editor


Ladies and gentlemen, she's back! Celeste is beyond happy to be starting her second year on the County Line staff as Co-Editor in Chief and knows...