Jocelyn makes a statement with 'Speak Up'
Upcoming Omaha pop artist releases promising new single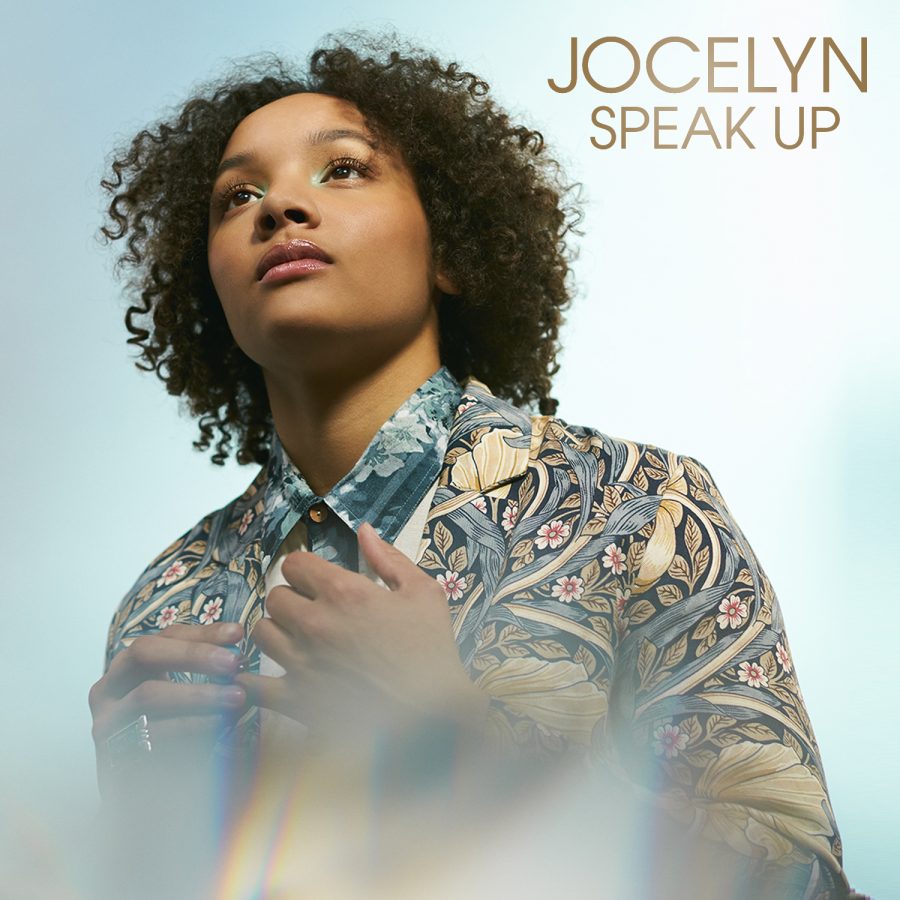 With the amount of new pop music coming out these days, I personally find it hard to keep up with mainstream artists, let alone find a diamond in the rough among them. However, Jocelyn, an adorable Omaha born girl with crazy curly hair (Curly hair sisters) has caught my eye, as well as my ears.Though Jocelyn is just starting out, she has garnered much support in her hometown. She's become a staple in her local music scene, recently winning Best Pop Artist and Artist of the Year at the Omaha Entertainment & Arts Awards.
"Speak Up," Jocelyn's debut single, details a personal bullying experience and how she worked to conquer it. The lyrics are fairly simple, not leaving much up to listener interpretation. This is no loss though, as they are motivating and powerful all the same. Her lovely voice complements the lyrics, adding to the sort of tumblr-esque bohemian aesthetic. Her style and musical choices very much resemble that of Grace Vanderwaal, sort of light pop music that relies mainly on acoustic instruments. Even though this style has been done before, by many artists at that, Jocelyn manages to make a statement even so.
The background music is very light, yet the bass lines in the background are very driving and pull the song along, making it very catchy. Drums are not very prevalent with only little moments of drum beats sprinked in during the chorus and closer to the end. The main guitar riff and rhythm is very different and has an interesting way of carrying the song. Overall, everything combined together allows for the song to have its own style.
The music video is centered around her in presumably her bedroom and kitchen, as well as a small recording studio. She can be seen writing lyrics in a journal, practicing guitar, viewing comments on social media and overall just acting like a normal teen. Jocelyn starts in her bedroom, viewing criticizing comments on her Instagram about how she "Needs to practice" and how she "Looks weird." Eventually, she gets an offer to record her music in LA.  This gives a sense of intimacy between Jocelyn and her listeners, especially with the message of the song. It gives listeners who are in similar situations that they are not alone and that it can happen to anyone. With this, she also shows that it is possible to conquer your troubles and that happiness is just around the corner.
Jocelyn has definitely made her presence known in the industry, and she is only rising in popularity. Her voice is very mature and her singing and instrumental abilities make her sound as if she has been in the industry for many years now. She is currently working on an album and will be releasing more music throughout the year. She is someone to keep an eye on as her career progresses.