Fall Out Boy Revisits Classic Pop Punk Sounds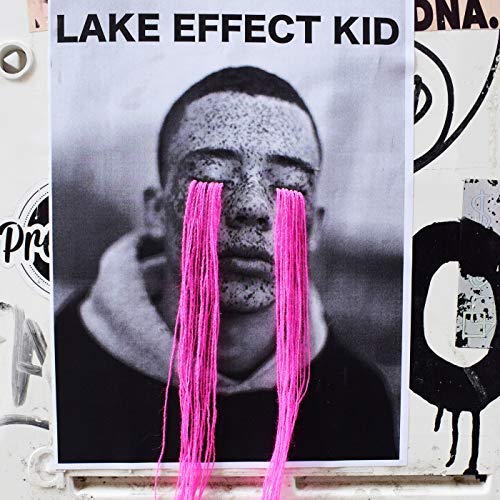 Despite releasing a major 10 track album earlier this year, Fall Out Boy has returned with their newly released EP, "Lake Effect Kid". Consisting of 3 new songs, this EP is described by the band as their "love letter to Chicago", and celebrates their homecoming to play one of their largest shows ever at Wrigley Field.
The sound this EP encompasses is varied, containing more elements of classic pop punk, which is refreshing after the mainly electronic influences of the last album, "Mania". The song that stands out most on the EP is "Super Fade", which has sounds similar to "Mania". "Super Fade" is very forceful, with remnants of traditional instruments being drowned out by blaring electronic sounds. The only instruments that can really be distinguished are drums from Andy Hurley, and some guitar from Joe Trohman in the chorus. Although this song is extremely comparable to songs previously released this year, it allows the EP to have some sense of variance and shows off lead singer Patrick Stump's ability very well. Stump's high pitched vocals and impressive range are able to fit the vibe of the background music.
The other two songs on this EP embrace familiar pop punk rhythms and melodies. The title track, "Lake Effect Kid", commences with a guitar melody and a drum beat that reminisces all the way back to the band's beginning. This is very intriguing at first listen, especially after hearing the band's recent transition to more modern pop music appeals. This song sounds like it could have a place on earlier albums such as "Take This to Your Grave" or "Infinity On High".
"City in a Garden" is the most mainstream song on the EP. It sounds like it could have a spot on the tracklists of "American Beauty / American Psycho" or "Save Rock and Roll". A unique and interesting drum rhythm throughout, the song utilizes mainly downbeats instead of upbeats. It changes to a more predictable rhythm throughout the bridge of the song, but as for the introduction and the chorus, it is very different than any sound that they have put forward.  
"Lake Effect Kid" is not exactly something that hasn't been heard before, but it is an EP with a blend of sounds and genres that don't typically mingle. What the band have decided to showcase here does fit into a common theme of their love for their hometown, which unifies the three tracks. This album is a nice refresher after "Mania", and reminds fans that the band has not lost touch with their roots of early 2000's pop punk.
Verdict: 8/10