Psych: The Movie satisfies longtime fans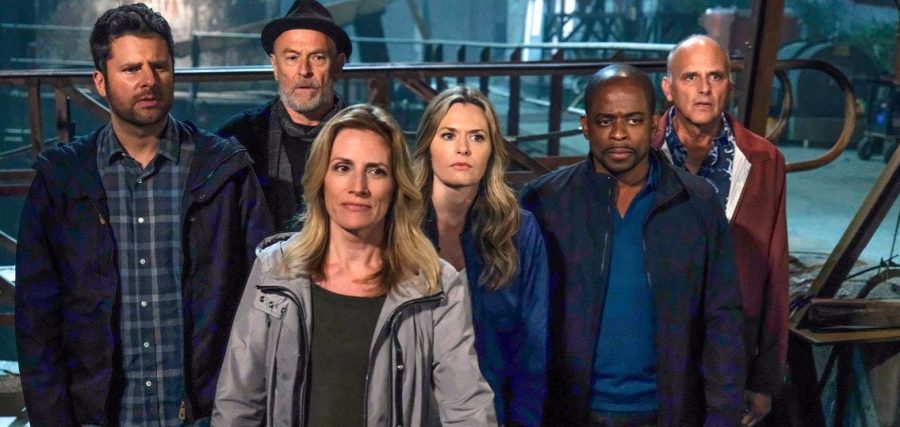 "Psych: The Movie" is the reunion of TV's favorite comedy crime show Psych, after eight seasons couldn't satisfy the show's fans. Released Dec. 7, 2017, James Roday (Shawn Spencer), Dulé Hill (Burton Guster), Maggie Lawson (Juliet O'Hara), Kirsten Nelson (Karen Vick), Corbin Bernsen (Henry Spencer), and Kurt Fuller(Woodrow Strode) make their first debut together after three years. To recap, the gang has shifted from Santa Barbara to San Francisco to pursue Chief Vick's and Juliet's promotions. Everyone is brought together after three years when Juliet's new partner is involved in an accident, and Shawn and Gus take it upon themselves to seize the perpetrator. The reunion also picks up on the finale of Season Eight when Shawn searched for his grandmother's lucky ring in order to propose to Juliet. The reunion resuscitates the immense laughter and a light hearted atmosphere despite being a crime and detective based show.
As outgoing and impulsive as ever, Shawn and Gus have opened up the Psych office in San Francisco, but- wait for it- its new name is "psychfransisco". All one word. All in lowercase. The movie throws back to the days when the Psych office was up and running, giving viewers a glimpse of how their career shaped them up until now. This reunion definitely has a spin taken from the previous Mr.Yang (the indirect villain) episodes, but does not overreach in order to make the plot a complete different atmosphere in an effort to please fans. For those who long to see the charm of the original show, this reunion delivers. They are back for only an hour and a half, but are better than ever.
"Psych: The Movie" reflects back to the adventurous lives of Santa Barbara police departments former staff and leaves fans reminiscing about the atmosphere of humor and curiosity that followed every episode. The movie succeeds in leaving fans satisfied with its subtle holiday charm, and its perfect compound of crime and deliriously funny side drama.
All of the previous characters possess the same connections and antics. Henry and Woody return with their unique personalities to emphasize that Psych is doing just fine in retirement. Unfortunately Timothy Omundson, known in the show as Carlton Lassiter, now head of the Santa Barbara police Department, was missing from the reunion due to a stroke right before filming, causing the script to be rewritten without leaving fans completely longing for the iconic Lassie and Shawn love-hate relationship. He was missed, but not overlooked.
Overall, "Psych: The Movie" serves viewers justice knowing all of the favorites are doing just fine in the new chapter of their lives. The hour and a half glimpse of reunion was excellently executed and not too far from the customary "Psych" approach. The show may be over, but it is guaranteed to always be remembered in the hearts of longtime fans.