Only the Brave: a powerful and slow-burning human interest film
Based on Sean Flynn's GQ article "No Exit," Only the Brave debuted in theaters on Oct. 21, 2017. The film follows the escapades of the real-life Granite Mountain Hotshots, the only elite firefighting crew in the country directly connected to a municipal firefighting department rather than being run by a federal agency. Highlighting the lives of the 19 men on the crew, especially rookie Brendan McDonough (Miles Teller) and superintendent Eric Marsh (Josh Brolin), Only the Brave delivers a dramatic human interest film, faltering only in the overemphasis of action in its trailers.
One of the film's strongest points is its raw and authentic cast of characters. Much of the drama involves the relationship between McDonough, a former pothead trying to support his ex-girlfriend and newborn daughter, and Marsh, who took a chance on the inexperienced young man while also battling the red tape involved in certifying his crew as official Hotshots. Marsh becomes a father figure to McDonough, but the film refrains from painting Marsh as a savior, showing his less-than-ideal home life and the sometimes strained relationship with his wife when his job keeps him away from home for long periods of time.
Where Only the Brave stumbles is in its marketing: viewers are drawn in by trailers filled with all the action from the film, glossing over the more dominant human interest plot. The movie is more of a biopic drama than an action thriller, but while not as prominent as trailer suggest, the action still keeps audiences on the edge of their seats, especially during several false climaxes spread throughout the second act of the film.
Overall, Only the Brave succeeds in drawing audiences into the story and providing fully human characters with all the vices and virtues of the men on which the movie is based. Though the marketing may have faltered, the film itself is a spectacular human interest drama well worth the price of admission.
Verdict: 10/10

Hang on for a minute...we're trying to find some more stories you might like.
About the Writer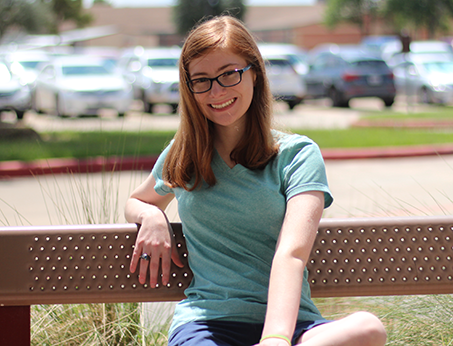 Brynne Herzfeld, Co-Editor-In-Chief
Brynne has almost run out of clever biography ideas. She has recycled a couple lines from her previous biographies.
When she's not slaving away over her history notes or staring at a blank screen for hours while trying to start her article, she's working on her fiction stories, sketching, creating digital art, keeping up with her favorite YouTubers, and adamantly continuing to use the Oxford comma outside of journalistic writing. Brynne volunteers at a wildlife center, and if you want to know what it feels like to have a baby squirrel skitter up your arm and onto your neck , just ask. She has also had a possum haul itself onto her head. She is apparently a jungle gym for critters. Brynne's the resident cartoonist, representing her grievances or humorous encounters through the characters of Kate and Zeke in her award-winning strip, "Wait, What?".
She's a Co-Editor-In-Chief now, which is a fun thing to be. (hopefully) After joining staff halfway through her freshman year, she's seen just about everything that room 1221 can gently toss at you and is eagerly looking forward to seeing what it can throw. 
Brynne sometimes explodes. It's perfectly normal.