Wild Moccasins concert review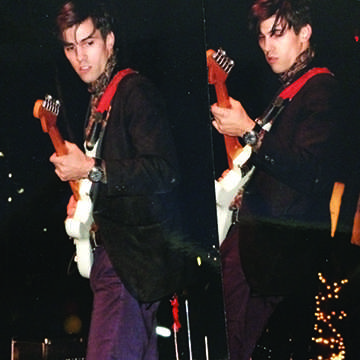 From the cool, whipping air and the majestic skyscrapers, still lit by the fluorescent lights of the offices that inhabit them, Discovery Green Houston made an incredible backdrop for Wild Moccasins' latest home-town show.
With her blue and yellow patterned Kimono, yellow tights, strappy Mary Janes and frilly pink frock, leading lady Zahira Gutierrez was an onstage vision of swirling colors. Her voice, which has a similar tone to that of 1960's-style crooner, Tennis, did not waver as she danced, stamping her feet, twirling around, and circling the stage. She later transitioned into a more permanent position, but lost no energy as she theatrically played the keyboard.
Wild Moccasins shares an impressive onstage chemistry, and not just because Gutierrez and vocalist/guitarist Cody Swann are a couple. Guitarists Andrew Lee and Nicholas Cody also shared in the group's interaction, creating movement and visual interest from nearly every angle of the stage. Perhaps most impressive was drummer John Baldwin's ability to remain equally involved in the performance aspect of the show, as he sat in the back right corner of the stage. The group vibed well off of each other.
Adding to the interest of the show was the performance of the group's new album, '88 92', which dropped February 4. The album is a whole new sound for the group. Different from the more folk-minded guitar strums that dominated most of the tracks on their previous albums, ('Microscopic Metronomes' and 'Skin Collision Past') '88 92' is a blast into the past. Tracks like "eye makeup" and "open sesames" feel far more psychedelic than folk with defined, synthesized beats. "sponge won't soak" shares similar sound effects to those offered on psychedelic duo MGMT's album 'Oracular Spectacular'.
About the Writer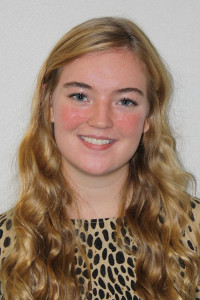 Maura Rowell, Entertainment Editor
Entertainment Editor and first year staff member Maura Rowell is FINALLY a senior.  This lover of Pulp Fiction and gelato hopes to be studying journalism...