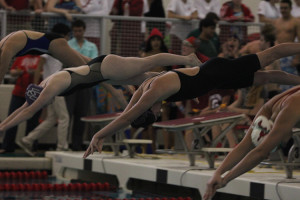 Elizabeth Hale, Co- Web Editor
February 6, 2013
Filed under Sports, Swimming
The Varsity Swimming and Diving team placed first overall at districts on Friday, Feb. 1. Both girls and boys placed 1st, a feat that has not happned since 2008. Senior Amanda Moore set a new school record in the 200 freestyle. Overall, 21 boys and girls are advancing to regionals on Saturday, the...