Maria Cadavid, Staff Writer
January 13, 2017
Filed under Voice
My backpack, a metrocard, and a friendly warm southern smile are all I had with me when I arrived to the 'Big Apple'. Just a warning, there is no giant apple in the middle of the city, do not be fooled the way I was. Ever since I can remember, I knew there was something about New York City that felt...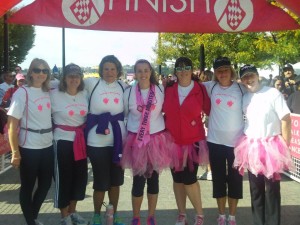 Amy Yu, Co-Editor in Chief
November 3, 2011
Filed under Features
There are just a few scarves left, worn by her mother. There are also early, fragmented memories of golf tournaments and other fundraisers to raise money for her mother's cause. There are bit and pieces stories from those who actually remember—her mother was an awful driver. Loved to water-ski when...