Snovia Moiz, Voice Editor

December 11, 2013
A pink sheet of paper, marked with two signatures and a date and my fate was sealed. It shouldn't have mattered so much, more sleep, more time for other things, what was wrong with that? But I felt like the walls were collapsing in on me. I had always been characterized by my intelligence. Al...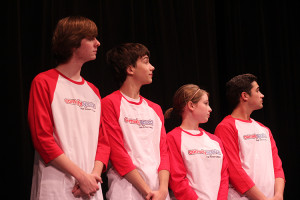 Snovia Moiz, Staff Writer

February 15, 2013
It is fast paced and funny. It requires acting without thinking. It is Comedy Sportz. "Comedy Sportz is an improvisation comedy show that is set up with a match based competition style," Theatre Tech teacher Stephen Brown said. "Acthletes, as they are called, perform in special games using...