Roba Abousaway, Co-Editor-In-Chief

March 20, 2018

Filed under Features
Note: This story first appeared in a print issue in the spring of 2017. The Lorax speaks for the trees, and so does she. AP environmental science teacher Nicole Peffley and the Lorax are an inseparable pair. She never leaves her house without him tucked neatly away in her phone case, and she has ...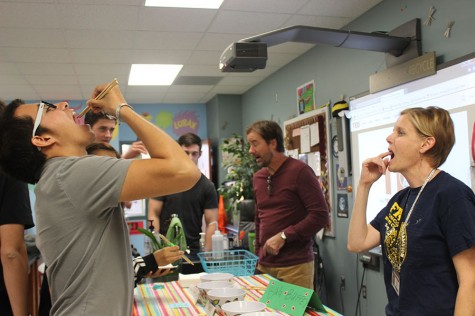 Emily Burleson, Co-Editor-in-Chief

October 17, 2014

Filed under Media, Photos/ Galleries
AP Environmental students sampled insects during class on Friday, Oct. 17, as part of a unit on Food and Pest Management.