Seth Ritchie, Staff Writer

December 16, 2016

Filed under Entertainment
As teachers and students take two weeks off to come together with family and friends to celebrate the religiously motivated holiday of Christmas, they should all be thankful for the break from the non-stop grind of the school year. However, after all the presents are open and all the food has been scarf...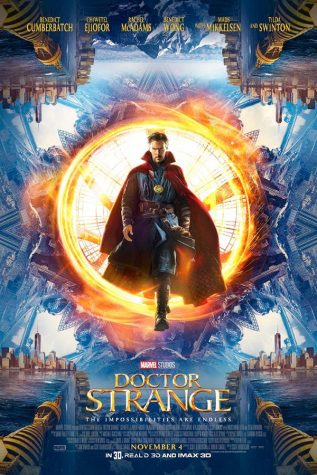 Seth Ritchie, Staff Writer

November 11, 2016

Filed under Entertainment
Doctor Strange, released Nov. 4, 2016, is the latest installment of the Marvel Cinematic Universe (MCU) and follows Dr. Stephen Strange (Benedict Cumberbatch) as he searches for a way to heal severe nerve damage in his hands but ends up leaning the mystic arts from The Ancient One (Tilda Swinton). ...