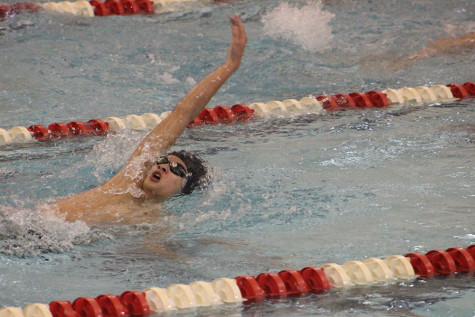 Abdalla Khalil, Staff Photographer

February 11, 2015
Madeline Brisson, staff writer

February 22, 2012
The girls' swim team earned first place last week at regionals on Feb. 10-11 at the University of Houston, while the boys placed fifth place, making Cinco Ranch the overall team champions. Senior diver Dominic Ricotta received first place in 1M diving and will be moving on to state in Austin. Sophomore...
Shiva Mirzahaidar, staff writer

December 9, 2011
The smell of chlorine fills the natatorium as students maneuver themselves through the pool to the beat of shrieking whistles. Swimmers and divers crowd here to feel the thrill of competition and participate in one of the school's most vigorous sports. "I love being in the water," sophomore...