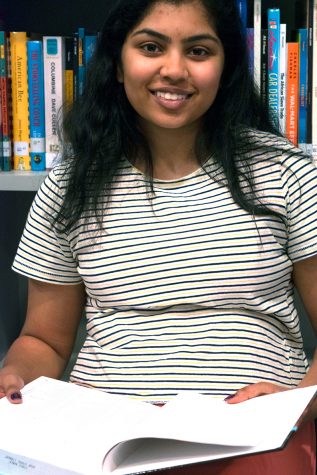 Sarah Sheikh, Staff Writer

May 2, 2018
To diminish the worries of getting into college and graduate school in one step seems too good to be true. Getting into a college is daunting, and not to mention dealing with the competitiveness of graduate school in a few years to come. Since the beginning of her education, the aspiration to become a doct...
Sofia Guevara, Co-Editor-In-Chief

October 15, 2014
The Art of Being You highlights a random individual's gifts and talents.  Each blog tells the story behind an individual's life and appreciates them as a valued masterpiece.   Her arms take hold of the wooden frame that hovers over her body. Her mind goes elsewhere, beyond reality, blending the soun...