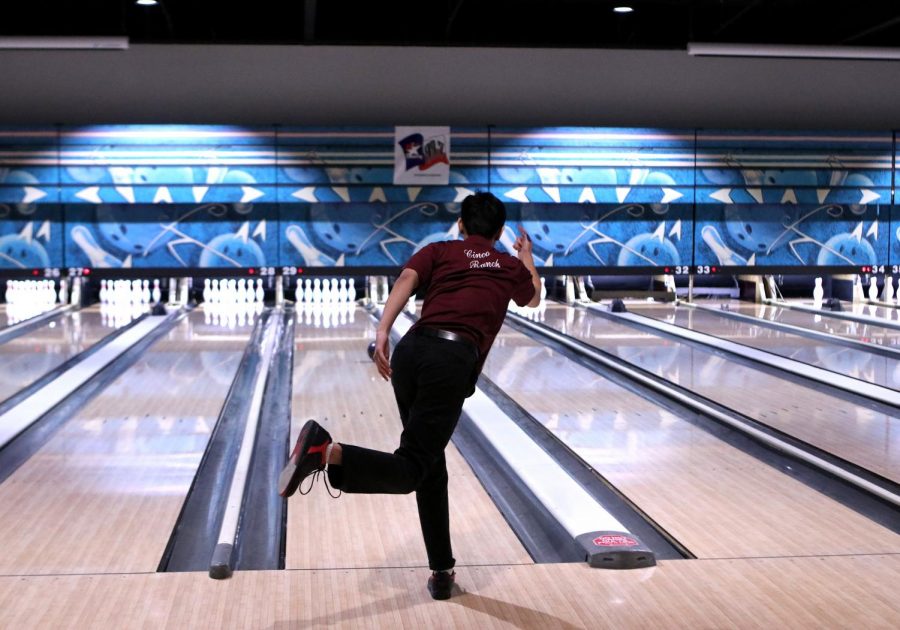 If you haven't heard yet, the CRHS Bowling Team completed its best District Meet ever on February 21. The team placed first in both boys and girls, making them the first team in league history to take both titles. But the team isn't finished yet and still looks ahead on the journey to State.
To become district champions for both teams is no easy effort. The team has to go through a whole season of practices, matches and individual bowling. There was only one problem standing in between them and a district championship; the Katy Tigers have a very solid bowling program presenting the team an obvious obstacle to get through.
"It was definitely unexpected we had a completely new girls team which consisted of mostly new bowlers,Senior Nicole Wire said. We had to start from the fundamentals and only had a month before the first match. However we had a solid boys team and Katy was the only school that stood between them and district champion. It was a tough fight to the top but that made the victory even sweeter and we finally saw our hard work pay off."
On March 3rd the team gathered at Time to Spare in Conroe to compete in the Regional meet, and they did not disappoint. The boys team claimed champions of the meet and the girls finished in 3rd place. This qualified both teams for State. In the Single Events ,this is where each bowler bowls 2 full games individually competing for themselves not for the team) two of the members on the team qualified for State. Nicole Wire placed 2nd overall for the girls and Leyton Green placed 7th overall for the guys both qualifying for State.
"I couldn't be more proud of the team. We had a rough start but that didn't crush the team's spirit, Wire said. The girls put in their absolute best effort and didn't let a bad shot affect them. We continued to cheer each other on and that helped us bounce back and win the majority of our remaining matches, including the final position match which pushed us into 3rd place."
Now the team is coming on the final stretch of the season, and with State only a little more than three weeks away, the team must come together to finish what they started. These next couple weeks will be very important for them as it gives them a little extra time to figure out a game plan and to make sure everything is executed perfectly.
"We have a very talented and experienced group of bowlers in our team this year and we're going to try to go all the way to second round in state, senior Justin Hartojo said. And to accomplish this, we've been practicing heavily on spares, perfecting our form, and fine tuning our approach and release to get the best result, senior Justin Hartojo said."