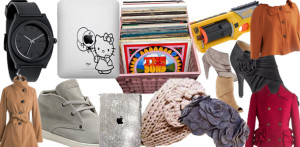 Ebone McCall, Entertainment Editor and Shaun Lal, Sports Editor

December 9, 2011

Filed under Entertainment
Girls 1. Winter outerwear- Bulky jackets are out and dashing coats are in. Being warm is a must for the holidays, so why not be chic as well? Keep it classy with a vibrant-colored coat or cape for the winter season. Online store  Modcloth has a variety of coats to choose from. 2. Booties- For a new twist...
Molly Wade, Staff Writer

December 9, 2011

Filed under Entertainment
Before all the glittering prospects of fall television overwhelm the masses, take a moment to remember the shows that have fallen. Many of these fallen favorites have not physically disappeared. They have just eluded our minds for some time. Perhaps it all started when that new preview for that awesome...