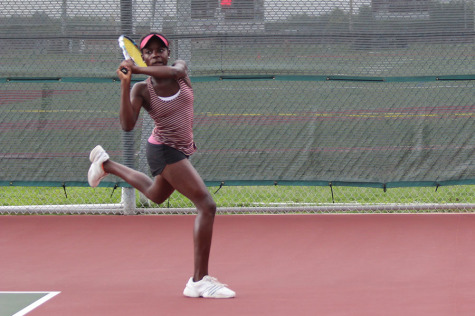 Emily Burleson, Managing News Editor
October 3, 2014
Filed under Sports, Tennis, Top Stories
Varsity tennis won their first ever team district championship Sept. 30 at the Cinco Ranch courts. The team played against Seven Lakes with a final score of 10-9. The game was close, according to head coach Colin Harvey. "We were down 4-3 after the doubles and swept the girls singles and one line...