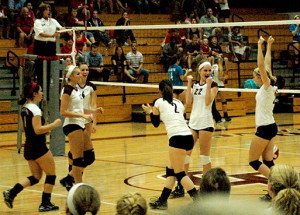 Sofia Guevara, Staff Writer
October 5, 2012
Filed under Sports, Volleyball
Calm down; take a deep breath and focus. This is how the varsity volleyball girls keep themselves in check for what they hope will be a successful year. The goals for this year are to win district and to go as far as possible at playoffs. So far the season has gone as planned with 20 wins, 12 losses,...