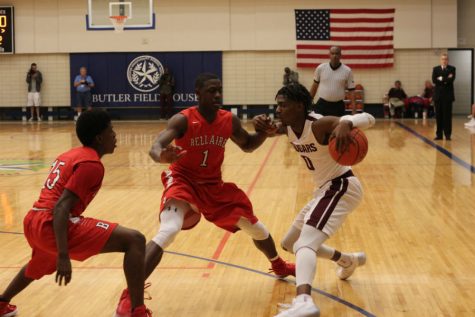 Roba Abousaway and Meherina Khan, Co-Editors-in-Chief
February 25, 2017
Filed under Boys Basketball, Sports, Top Stories
The boys varsity basketball team clinched a victory in the area playoffs after beating Bellaire 66-63 in an overtime thriller last night, Feb. 24. The Cougars' current standing is 28-5, and they are the first boys basketball team in Cinco's history to make it to the quarterfinals. "We're back...