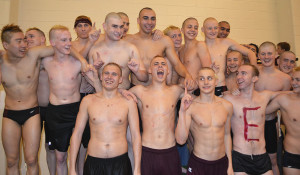 Sofia Guevara, Feature Editor
February 2, 2014
Filed under Sports, Swimming
Swimming district was held Friday and Saturday, Jan. 31 and Feb. 1, at Katy High School. The team won for combined points as a team. The boys won with 198 points and the girls placed second, below Seven Lakes by 3 points. Athletes and relays that placed in the top 6 places are eligible to compete at re...