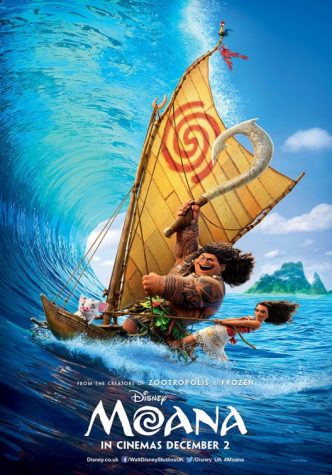 Seth Ritchie, Staff Writer
December 8, 2016
Filed under Entertainment
Moana, released Nov. 23, 2016, follows the titular Moana (Auli'i Cravalho), daughter of the Chieftain of her tribe, as she sets out to find the demigod Maui (Dwayne Johnson) to help her remove a curse placed on her home islands. Moana is an excellent addition to the ongoing Disney legacy. As usual...