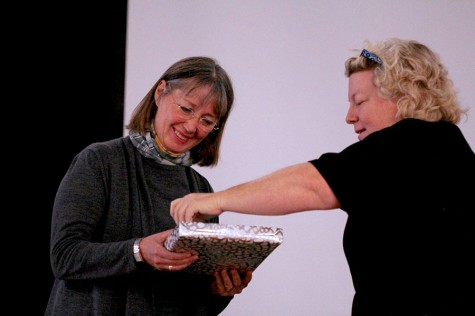 Emily Burleson, Co-Editor-in-Chief
December 1, 2014
Filed under Clubs, News, Top Stories
Ricarda Redeker, the German Consul for Houston, presented a video messaged during Deutscher Samstag, an enrichment event for German language students, on Nov. 15. As keynote speaker, Redeker presented a  speech and played a video message from astronauts on the International Space Station. "She was ver...