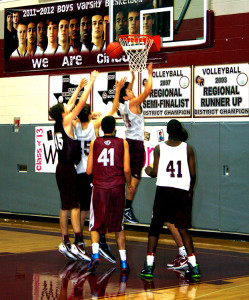 Joe Goodwin, Staff Writer
November 5, 2012
Filed under Boys Basketball, Sports
The sound of whistles, sneakers squeaking, and players sprinting back on defense echo throughout the gym during the boys varsity basketball practice. With a month until tryouts, the team is preparing for the upcoming season. Last year's team not only had to deal with a difficult schedule, but also...